Yesterday we looked at the first three things Realtors can learn from Spring. You can click here in case you missed it.
Today, we look at the next three…
4. Spring Cleaning – Some people hate cleaning regardless of what time of year it is but there is something refreshing about those first warm days of spring when we can open the windows (at home and in the car) and just start airing out our environments. Cleaning the windows so we have a fresh outlook on our future, dusting all the old dirt from our workspace and sweeping the debris from our doorways are all fantastic ways to clean up our homes or offices and metaphors for cleaning up our lives. 
5. Tend To Your Garden – Are you one of the millions of people who love to get their hands dirty in the garden or yard? Spring is a wonderful time to start prepping for the splash of colors that will brighten your house in a few short months. From Spring blooms to summer's sunflowers into the fall foliage, the work you do with your hands will add great pleasure to your eyes and noses (and even stomachs if you plant vegetables)
"In the spring, at the end of the day, you should smell like dirt." ~ Margaret Atwood
In real estate, much of the work we do in the early part of the year will lead to blossoms that we can pick later in the year. When you consider that most internet leads may have a "growth cycle" of 18-24 months and the majority of open house visitors are "just looking," it should be surprising that much of our efforts now result in business later.
Another great thing to do in the spring is review your database. Over the last year it's probably very likely that you have added some names of people that you have no idea who they are or where they came from. You also might have people in your database that will never use or refer you for one reason or another. Let the rest of your brightest buds grow by pruning your database of the dead wood and weeds. Ask any expert gardener and they'll tell you that pruning the weakest parts of a plant allow the strongest parts to receive for of the nutrients (food, water, sunlight) and will produce the brightest flowers.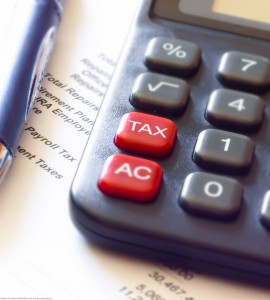 6. Tax Time – Ugh! Most of you didn't need the reminder about the dreaded payments most of you will be making to the IRS but it is part of owning your own real estate business. The good news about paying taxes is that you have a job that you get to go to and you earned an income.
Gathering information for your accountant is a great exercise in review of the last year and might even help you make some changes that are needed in your daily activity, your bookkeeping and the way your market yourself and your properties. A good tax advisor will help you better understand deductions and record keeping that will not only keep you out of trouble but hopefully will allow you to keep more of what you earn.
If you haven't learned about paying quarterly taxes and if you don't have a good grasp for deductions and standard systems you could have in place to maximize your income, seek out a referral from a co-worker or your broker for a quality accountant who can help you. It might make a huge difference in your earnings.
Be sure to check back tomorrow for the last 3 Things Realtors Can Learn from Spring