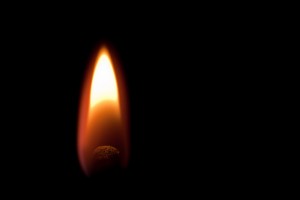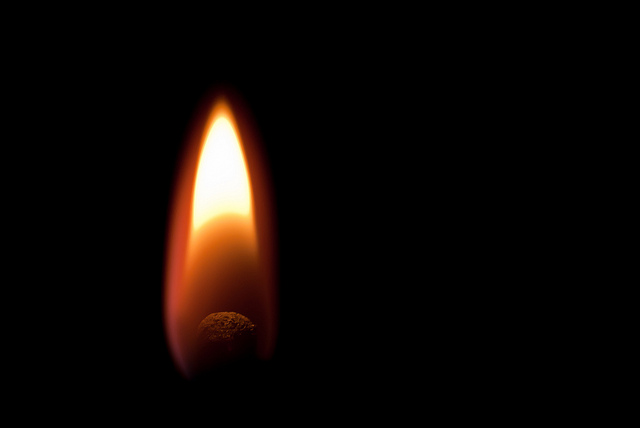 Monday Morning Match is a quick post – maybe a quote, inspirational story or idea – intended to spark some motivation inside each of you so your week gets off to a fantastic start on Monday morning.
(Author Disclaimer – The following post is a little bit selfish but I promise, there's a good lesson in here if you keep reading)
About 4 weeks ago, I wrote a post about my son's baseball team being intimidated by one of their opponents they faced in little league baseball. The Astros were the "cream of the crop" in our Fall Ball league and ran through the regular season undefeated.
This weekend we had our end of season tournament. We were seeded 3rd out of 8 teams so we would need to win our first two games just to make the Championship game and figured that if we made it, we would most likely be facing the Astros. We came in with nothing to lose on Saturday and the boys had fun, swung their bats aggressively and played well in the field. We squeaked out two victories in the morning and knew we would be playing the other brackets winner on Sunday afternoon but because we played in the morning, we didn't officially know who our opponent would be.
As we approached the field on Sunday, we saw some players from the Astros warming up so we knew that if we wanted to win, we would have to pull off the unthinkable. We would have to beat the team that dominated our league and won most of their games by the run-rule (a.k.a the "mercy rule.")
"We ought to struggle earnestly to increase our beliefs. Every addition to them is an extension of life, both in breadth and depth. – Mark Rutherford
Do Your Best, Do Your Job and See What Happens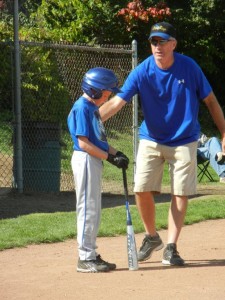 That was our message to the boys today. There's not much more we can do but take the field and try to have fun.
To make a long blog post shorter, the underdog Devil Rays hung tough throughout the game, survived their best pitchers and kept battling to stay close.
In our last at bat, the boys were able to get the tying and go-ahead run across the plate to take a 10-9 lead heading into the bottom of the 5th. The time had run out (games are 1 hour and 45 minutes long) so if we could somehow hold the Astros to no runs, we were going to win. Holding a team that probably averaged 5-6 runs per inning during the year, that was easier said than done.
To make it a little more nerve-wracking, the Astros had the meat of their order up – batters 2, 3 & 4, with #4 being "the giant" who had hit some home runs in the season that would make Prince Fielder and Josh Hamilton proud.
First batter – strike out.
Second batter – a deep fly ball to right field….caught for out #2.
The fans from both teams are on their feet. The coaches are pacing in the dugout. The Astros clean up hitter strode to the plate as the tying run.
It was an easy decision. We intentionally walked this beast of a hitter, taking our chances with their next batter.
First pitch was a ball and the runner stole second to get into scoring position. The tying run was now on second.
Next pitch – a strike, but the runner stole third. 60 feet away from tying the game stood their best player.
Here's the pitch…and it's a high fly ball to deep right field. The fielder drifts back…back…back. Was it going to be a two-run walk off homer?
The fans all hold their breath, the coaches freeze and…the ball is caught.
The Devils Rays have won the Championship! The Devil Rays have won the Championship!
This wasn't the NY Jets beating the Indianapolis Colts in Super Bowl III and it probably wasn't even NC State over Houston when it comes to drama but this group of 9, 10 and 11-year-olds will not forget this win for a long time.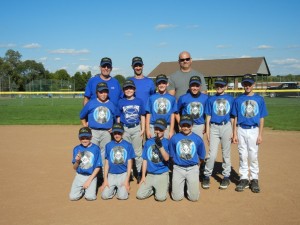 How About You?
Do you ever feel like you're facing a tough opponent? Are you ever competing for a listing against one of the markets "top agents" and you are worried the Sellers will not choose you? Have you faced off with a client who was going to get you to cut your fee no matter what?
How are you preparing for a Seller who wants to over price their home or that Buyer that wants to low-ball an offer on the home that has been on the market for 2 days?
Do you think the goals you set for yourself and your business for 2012 are out of reach?
Sometimes you feel like you can't win. There are times where it might be easier to just accept the consolation trophy and move on.
Or you can do your best, do your job and see what happens.
Who knows? You just might end up with a plaque, a celebratory victory lap around the bases and a trip to BW3's to celebrate with your teammates!