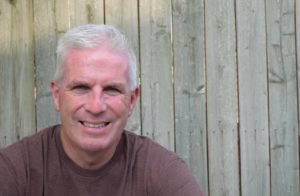 Sean Carpenter is the former Director of Training and Development for NRT Ohio who has been a licensed Realtor with Coldwell Banker King Thompson since 1998. Sean led a successful career in real estate achieving over 10 million dollars in sales prior to becoming a branch manager in 2003. He loved the training and coaching part of the job and was elevated to the Agent Development role in 2005. During the 11 years in that role, he was the co-creator of the company's highly regarded Pro Start Academy, and also developed programs such as the Elevation Workshops, Boost Your Business sessions, B.A.S.I.C Training workshops and co-created the Success Track Coaching Program.
Sean has been recognized at one of Inman News 100 Most Influential People in Real Estate in 2013, he was named to Swanepoel's Top 20 Most Influential Social Media Voices in Real Estate in 2016 and was recently added to Homespotter's Top 100 List and Contactually's 10 Influencers to Have on Your Radar.
In the summer of 2016, Sean made the decision to retire as the Director of Agent Development and return to his roots in sales in Central Ohio while seeking to expand his public speaking opportunities on a national and global level. Sean's hope is to educate, motivate and inspire new agents to achieve the levels of success they desire as they enter the real estate business and continue to encourage and challenge experienced agents to reach their goals and exceed their wildest expectations in the real estate business and life.
Those who bring Sean in to speak will quickly realize he is simply "one of them." A fellow Realtor, a husband, a father, a golfer, music-loving, beer-drinking sports fan who is passionate about sharing with others.
You can usually find Sean on Twitter, Facebook, a golf course or just hanging out with people because he truly lives his motto of "build relationships, solve problems and have fun.
Classes offered:
Sales topics
– The Realtor's Toolbox: Tools, Tips and Techniques to Build Your Real Estate Business
– Give 'Em Something to Talk About: How to Increase Your Word of Mouse
– Sphere Factor: Overcoming Your Fear of Talking to People You Know
– 50+ Ways to Get Listings, Buyers & Referrals – The ABC's of Building a Business
– Satisfying the Seller – Strategies to Get, Service and Sell Listings
– The Buyer Counseling Session: The Foundation for a Successful Sale
– Get in the Game: How to Score Big in Real Estate and Have a Ball Doing It
– Social Networking: A Choice Worth Making
– Becoming "Blog Worthy" – The Power of Providing Over the Top Service
– Live Your Life in 3D; How to Dream, Design and Do what It Takes to Be Successful
– 14+ Success Strategies for Superstars
– Getting in Tune with Your Audience; What Real Estate Rock Stars Can Learn From Real Rock Stars
– The Mystery of Success; Identifying the DNA of Top Agents
Management/Leadership Topics
– The Yellow Brick Road to Success
– B.A.S.I.C Training Leads to Four Star Success
– Get On Board – How Do You Spell Leadership?
– Leadership Lessons from the "Fab Four"
– Lay-ups, Legends & Leadership – How to Score, Star and Succeed as a Leader
– Get In Gear – Go from Zero to Success in '17
If you're interested in having Sean speak to your organization or company, please reach out directly by email – SeanCarp1@gmail.com
Fees: vary based on length and topics requested.
…and many more can be personally tailored to your company/office needs