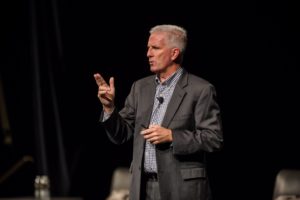 Are you looking for a dynamic, engaging speaker, full of high energy and ideas that attendees can implement immediately?
In 2018, if you're planning an education event, sales rally, annual kickoff, convention or leadership retreat and need to make sure you have the right person to make it a great day for your associates, members or staff, be sharp and call Carp!
  Here's an updated list of the sessions, keynotes and workshops I can deliver for you and your members…
Sean Carpenter has been a licensed Realtor since 1998 so he comes from a position of experience and expertise. He knows that if he's bored teaching, his audiences will be bored listening…so he never gets bored of teaching.
"Sean was excellent. His content, delivery were spot on and his knowledge and passion impressive."
"This material was presented in such an engaging way!  Loved this session!" 
"Truly invigorating and uplifting speaker, I now look forward to his blog posts!!"
Contact Sean today to discuss your needs or book your next class, event or retreat.