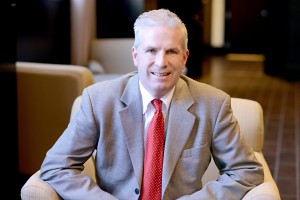 Sean Carpenter is the Agent Development Director for the Ohio NRT companies. Originally licensed in 1998, Sean led a successful career in real estate prior to assuming his current role, overseeing all training and education programs for associates and managers of Coldwell Banker King Thompson in Central Ohio and Coldwell Banker West Shell in the Greater Cincinnati area.
One of Inman News Top 100 Most Influential Leaders in Real Estate in 2013, Sean was recently ranked as the #6 most influential people in real estate social media by The Swanepoel Report.
Sean's speaking appearances have included Coldwell Banker Gen Blue Conferences (2007-2013), the Coldwell Banker Global Management Summit, numerous states Association of Realtors Conventions, including Ohio, Tennessee and Virginia as well as Women's Council of Realtor and various Board of Realtor events around the state of Ohio. He has also been the featured keynote speaker at events across the country including cities such as Chicago, St. Louis, Minneapolis, Pittsburgh, Denver, Dallas, New York, NY, Nashville, Kansas City and Omaha.
Sean's mission is to "teach with passion and enthusiasm instilling confidence and excitement in his students." His sessions include a great mix of old fashioned sales skills, cutting edge technology ideas and lots and lots of laughter, all helping his audiences learn how to build more relationships, solve more problems and have more fun.