Author's Note: This is a long one. It wasn't going to be when I started but then as I got into the "review" or synopsis of each podcast (and as a fellow podcaster myself) I felt I owed the hosts a little love. I wanted to give you, the reader, some insights or understanding of what these podcasts are to me, through my ears. If you're in a hurry, it's okay to save it for later. I would not suggest trying to read it on your phone. Wait until Saturday morning when you're nursing a hangover and need some mindless drivel to shake the cobwebs or keep it in your Inbox until your next visit to Starbucks. Hell, save it for the next time you're watching a game and you hear the dreaded words, "The previous play is being reviewed." Those dreadful moments seem to take 20 minutes each these days.
Now, we resume the regularly scheduled blog post…already in progress
Everything happens in threes.
That's what people say when two people die within a few days of each other. In the real estate world, you often hear of "The Rule of Threes" which says when one home comes on the market usually two more houses within 1 mile will pop on the market in the next few days.  Of course, it seems like the Star Wars franchise of films is a Trilogy of Trilogies, three eras of three movies…but don't ask me. I haven't seen any of them since the third one. Or was it really the 6th one?
We see trilogies in sports too. Last summer the NBA Finals matched the Cleveland Cavaliers vs. the Golden State Warriors for the third straight year and last week in the Allstate Sugar Bowl we watched Clemson battle Alabama for the right to play for the NCAA College Football Playoff Championship.
Well, consider this another one of those moments right here. 5 years ago I was really just starting my love of podcasts and a small number of others were tuning in to these digital conversations that were delivered directly to your ears via iPod, mobile device or even on your desktop computer. I shared a list of my "suggested listening" in this blog post – "In Pod We Trust?"
While all of them are most likely still out there on the vast interwebs, I believe only John Jantsch's Duct Tape Marketing Podcast is still putting out new episodes. Some of these podcasters have graduated on to different shows or platforms while others have simply closed down production and their recordings are just another link in the virtual graveyard of podcasts.
Part II – The Sequel
A little over 2 years later, I felt it was time for an updated version of my list, as my tastes had changed, along with my commitment and desire to keep feeding my brain and mind with content. Back then I said this…
"I often have people ask me about my latest downloads or what I listen to when it comes to podcasts. I still feel that these content-filled "channels" are full of great ideas, information and inspiration and sooner or later, most users of mobile technology will be downloading, listening to and sharing podcasts and before long, many people will start hosting their own podcast."
Well, I am pretty comfortable saying I was right a few years ago as more and more people are downloading and listening to podcasts today. Many have even started a podcast of their own, either for business or pleasure. In fact, Salesforce created a fascinating look at the podcast consumer in an article last spring (mostly sourced from Edison Research) which is certainly out of date already, but here are some of the most amazing stats in that post.
Fifty-six percent of podcast listeners are male and 44% are female.
Consumers aged 18-34 are most likely to be monthly podcast listeners.
Monthly podcast listeners are affluent: 16% have an annual household income of $150K or more, compared to 10% of the general U.S. population.
Monthly podcast listeners are educated: 30% have some grad school or an advanced degree, compared to 22% of the general population.
People who are weekly podcast listeners spend a mean time of 5 hours and 7 minutes per week listening to podcasts. 

Monthly podcast consumers subscribe to an average of six podcasts.
Well, let's just say I subscribe to a few more than the average (currently 38 in my queue…but wait, some of them don't post daily or even weekly episodes) so I felt it was time for an update. I hope I can share a few new ones that maybe aren't in your regular rotation or maybe you'll finally be inspired to check out what the fuss is all about and make 2018 your year to start getting some direction from that "higher voice" or, as they say, "from Pods lips to your ears"…or something like that.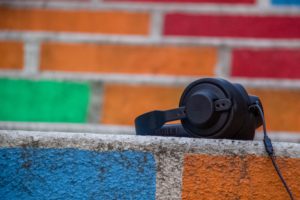 Chapter III; Carps Corner's 2018 List of Recommended Podcasts
As the majority of Carp's Corner readers are in the real estate industry, let's start with the real estate specific podcasts I enjoy…
The STARE Down; The Sports Talk and Real Estate Podcast. Full disclosure, this is my weekly podcast that I co-host with buddies Bill Risser of St Petersburg, Florida and Todd Meininger from Cumming, Georgia where we do just what the title suggests – we talk sports and a little real estate. Usually a very little real estate. We usually record on Sunday nights and simply have a conversation as if we were sitting in the same room or bar chatting about what we watched the week before or what we are looking forward to in the coming week. Todd and I drink beers while Bill usually drinks a few Diet Cokes and run thru all the sports, focusing heavily on golf, college sports and some of the human interest stories found off the field. We end each show previewing our week ahead in business and sometimes these conversations turn into actionable ideas or advice for Realtors, lenders, title reps or salespeople looking to build relationships, solve problems, and have fun.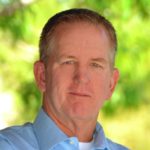 The Real Estate Sessions with Bill Risser- This one is another carryover from Part II and features the aforementioned Risser as the inimitable host who has become an excellent interviewer over the last 3 years. With more than 120 sessions in the series, Bill features guests from all corners of the real estate industry. He really gets beyond the business card of these industry stars and explores their upbringing and background and learns about how they got to where they are today. Mixing in hobbies, interests, and forecasts into every episode and wraps each show with the same question – "If you could give one piece of advice to someone just getting started in the real estate industry, what would it be?" 120 shows later, Bill and his listeners still haven't heard the same answer. Listener warning – Bill is really good at getting beyond the elevator speeches of his guests and oftentimes he and the guests will talk about some gut-wrenching and emotional challenges and obstacles they have faced. As a former cancer survivor himself, Risser never misses an opportunity to give his fellow survivors (like Imran or Matthew) a chance to share their story.
Crazy Sh*t in Real Estate – If you're in real estate and you don't know Leigh Brown, it's probably best if you don't tell people you're in real estate because you are clearly missing something. Leigh is a full-time Realtor, speaker, full-time advocate for the industry, 2017 CRS President, wife, Mom and all around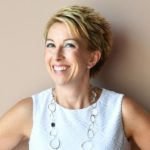 rabble-rouser. The only thing more Southern than her accent his her brutal honesty and love of peanut brittle*. This podcast mixes funny stories about the real estate business along with some great learning lessons for real estate agents. It also provides some insights into the real estate industry for the non-real estate audience that listens to Leigh's podcast. There are just two rules on Crazy Sh*t in Real Estate; 1) names are changed to protect the people in the stories (in case they're listening) and 2) while Leigh doesn't mind the salty language, there are no F-bombs, G-D's or See You Next Tuesdays! (Don't ask – just spell it out!)
*Just joking. I don't know if Leigh likes peanut brittle or not but down there in North Carolina, I'll bet she knows someone that makes a damn good peanut brittle.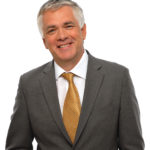 Real Estate Success Rocks with Patrick Lilly. I've been a guest on Patrick's podcast and listen every week for two reasons; First is for the relevant content from a national perspective thanks to a variety of guests that come from Patrick's extensive circle of influence inside and outside of real estate. The second reason is no doubt, just to hear Patrick's infectious giggle. While Patrick is based in the New York City area and most likely caters to a higher price clientele than a majority of agents around the country, he always speaks in real terms and calls guests out on any bullshit. Did I mention his giggle? If I had Patrick's mobile number, I would make him record his giggle as the ringtone.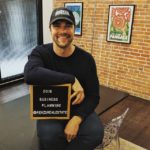 Modern Real Estate Radio – This is the newest real estate podcast in my regular rotation and it's the only international podcast in my queue. Hosted by upstart Canadian broker Michael Montgomery from Renzo Real Estate, this podcast is perfect for the Realtor who is looking for tactical ideas and real-life strategies from successful agents who are actively building their business. While the majority of guests work in the Canadian market, everything I've heard on the show was usable in any market. Want to check out an episode? Here's the interview Montgomery did with me right around Thanksgiving last year. 
The Tom Ferry Show and The Brian Buffini Show – If you're looking for a tremendous blend of real estate, relationship building, inspiration, and motivation, look no further than these two titans of the real estate coaching world. Not only are these guys great storytellers who share strategies and systems that are used successfully by some of the top agents and real estate teams in the world, they're both real, genuine guys who love helping their clients, their audiences, and their listeners become more successful.
And now, a quick overview of some of the other podcasts in my Overcast app…
Business & Marketing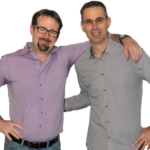 The Nice Guys on Business – Okay, this is one of the carryover podcasts from The Sequel and it is my "must listen" to podcast every day. Admittedly, I have become great friends with hosts Doug Sandler and Strickland Bonner (the "nice guys" from the show's title) and have even appeared on numerous shows as a guest or just one of their many "Funk-n-Fans" that they reference on regular basis during their recorded chatter. In fact, if you're not a "business" fan, don't be fooled by the word "Business" in the title. These guys talk very little business and if they do, it was probably a mistake or part of the bigger conversations they have when they go "off the rails" from the original topics they intended to cover. Episodes usually end up heading towards giggling, cursing and helping you realize that your life isn't half as F'd up as you once thought it was. These guys post shows 5 days a week and they really do shine the spotlight on business on the Monday, Wednesday, and Friday episodes, which almost always have a guest being interviewed by Doug. The Tuesday and Thursday shows are the ones you want to check out first…or maybe it's the other way around?
Calls with Chris Smith – You won't find many people better than Chris at blending content with confidence. I like to say that Chris is the Gary Vaynerchuk of the real estate industry. The concept behind this new podcast from the Co-Founder of Curaytor (a social media, digital marketing, and sales coaching company) is the listener gets to hear Smith's weekly sales calls he records when he talks to his sales team. Warning – I usually listen to my podcasts on 1.5x speed and Smith's energy and pace might require you to slow it down if you want to catch all the ideas and tips…or simply drink a Red Bull or Venti Starbucks espresso before you hit "play."
The Entreleadership Podcast – Hosted by Ken Coleman, this podcast from Ramsey Solutions, is a fantastic weekly listen. As with most productions from company founder Dave Ramsey, you know you'll get a nice mixture of conservative, "pull your boots up and get to work" hard-scrabble lessons mixed in with some forward-thinking, modern-day skills and concepts designed to help today's entrepreneurs and leaders figure out how they don't have to give up one to have the other.  Coleman will grow on you as the genuine, mild-mannered family man who loves God, family, and sports but is an extremely well-read interviewer who pulls some great tweet-worthy messages out of every guest.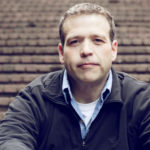 Building a Story Brand with Donald Miller – Like Entreleadership, this is another podcast based in Nashville, Tennessee. Miller is a best-selling American author and public speaker. He's the CEO of StoryBrand, a company that helps businesses clarify their messages and his tagline is "if you confuse, you'll lose. Noise in the enemy and creating a clear message is the best way to grow your business." It's a constant reminder that anyone in sales needs to be telling a better story. Excellent interviews, mainly from authors and other entrepreneurs, you're sure to think differently about your approach to capturing and converting clients once you start listening to this one. Bonus feature: Podcast co-host JJ Peterson might just have the greatest laugh…second only to Patrick Lilly (mentioned above).
The Gary Vee Audio Experience – Gary says it himself…"The future is audio and voice." The Entrepreneur's Entrepreneur, Vaynerchuk is Mr. Content and he does it across every medium there is. On the podcast "you'll hear a mix of his best highlights from his DAILYVEE documentary video series, #AskGaryVee Show episodes, keynote speeches on marketing and business, interviews, fireside chats, and any of his new and current thoughts that he records." Take it from Gary…it's not just a podcast, it's an audio experience.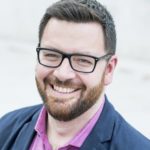 On Brand: A Podcast About Branding – Nick Westergaard hosts this podcast "from brand builders, by brand builders" which features great interviews with people working on the front lines of some of the world's biggest brands along with many smaller brands you've probably never heard of. Yet, it's the stories and strategies they all share that will help you start figuring out what you need to start doing…or stop doing, to make your brand stand out in 2018. Bonus Drinking Game: Every time Westergaard says the word "Interesting," take a shot.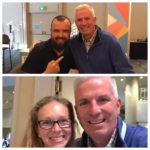 The Unpodcast – Scott Stratten and his wife Alison Kramer of Unmarketing share amazing stories about brands that do things right because they are the right things to do. And if that's all they did on the show, it would certainly be worth a listen. In Stratten's own words, brands shouldn't be marketing, they should be engaging. But this is the UNBrand Podcast and the reason most people will listen is to hear the cringe-worthy stories and examples of brands who just don't get it. They treat their customers like crap, they think the rules don't apply to them and they simply deserve to be ridiculed for their incompetence. This is a show to listen to for ideas…on what NOT to do. Bonus feature: The "Made Up Word" segment jingle will be stuck in your head for hours after listening.
The Marketing Companion – Mark Schaefer and Tom Webster host this podcast that is geared for the super serious marketers who love facts and info (Webster's strength) and want it in an easy to understand format (Schaefer's style). They play off each nicely and keep the show from getting off track. I'll admit, sometimes the stuff they talk about is way over my head so when that happens, I simply try to remember a few of the terms, website or social channels they mentioned and then I will aim to drop those into my next conversation, tweet or Facebook update and just wait for people to say, "Damn…Carpenter is always bringing the wisdom."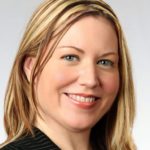 Marketing Smarts – Hosted by Kerry O'Shea Gorgone, this is another one like Westergaard's On Brand podcast. Smart, specific and sometimes a bit off the beaten path, Gorgone's guests share some cool insights into what the world of marketing used to do, is doing today and will need to do next to keep up with the constantly changing consumer – the ultimate target of any marketer. Gorgone is extremely well-respected in the podcast industry and therefore draws some excellent guests on her show.
Sports and Everything Else
The Bill Simmons Podcast – Great guests, on-point interviews and sometimes sophomoric humor that reminds you of your college days, this show is hosted by Bill Simmons. A former blogger and talking head at ESPN, he's now the founder and CEO of The Ringer, a sports and pop culture blog and podcast network launched in 2016. Give it a few episodes. I promise you'll get over the sometimes smarmy, name-dropping, "love of everything Boston" host and his unwillingness to talk much college football. You'll quickly consider him a friend you've never met. I live for his interviews with movie stars that stop by his show often, as they run through the guest's IMDB catalog and Simmons asks almost all of the questions you want him to. And trust me, one listen to the segment he calls "Parent Corner" on Monday's (with Cousin Sal from the Jimmy Kimmel Show) will make you realize he's just a smart dude who loves sports and earned an audience by being good at what he does.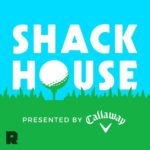 The ShackHouse – Veteran gold correspondent Geoff Shackelford and podcast personality Joe House cover golf like no other podcast on this seasonal show. It'll get rolling here once the PGA Tour gets back into the swing of things and there should be an episode almost every week through the season with a few weeks off here and there. Golf insights, solid interviews with players and others from "inside the ropes" like caddies, television commentators and analysts, equipment and manufacturing experts and other celebs, this is a golf fan's "Must Listen To" podcast. Warning: Adjust your volume when House welcomes you to "the SHACKHOUUUUUUUUUUUUUUSE!"
The Bourbon Boys – Only available during college football season, this one is recommended for anyone who is a fan of SEC football, college football, bourbon, craft beer, movie references, and listening to inside jokes from college buddies, this is your show. While I haven't met any of the 4 or 5 guys who call themselves the Bourbon Boys (I listened all season and still am not sure how many dudes are on each episode), these are good guys who I'd drink beers with and talk football any day.
The Art of Charm – This show is hosted by Jordan Harbinger shares top strategies to improve your career, confidence, lifestyle, and love-life. Great interviews with guests ranging from Seth Godin to Shaq and Neil deGrasse Tyson to Angela Duckworth. Really want to feel good about your problems (or lack thereof)? Tune in to Fan Mail Friday, where Harbinger and his co-host Jason DeFillippo answer questions from listeners that range from troubles at work to crazy scenarios and stories you'll have to hear to believe.
 Whiskey Business with Dino Tripodis. This is a local favorite, hosted by Tripodis, a morning show host and DJ on the "Light Rock" station here in Columbus and an excellent stand-up comedian who performs locally and the occasional national gig. It's not so much a show about whiskey as it is a show with whiskey. Each episode features a "guest bottle" in addition to a guest or two for Dino to drink with. They just happen to record the conversations to see if anything worth sharing is said. Turns out, every episode has some awesome stories, tons of laughs and will most likely leave you thirsty.
Here's the Thing with Alec Baldwin – I am not a huge fan of Baldwin as an actor (except Jack Donaghy in 30 Rock) but he is a tremendous conversationalist and extremely smart. His guests range from politicians, actors, entrepreneurs, authors, and socialites and some of the conversations I thought I would fast forward through are worth listening to again.
Why Not Now? with Amy Jo Martin – I'm not sure how I found this podcast but I'm glad I did. Amy Jo Martin has an amazing personality and draws in some awesome guests and then draws out some incredible stories focusing on moments in their lives or careers where they had to ask themselves, "Why Not Now?" You never know what you're gonna get on this one but you know you'll get something to think about. Here's one of my favorite episodes with Sebastian Terry. PS – If she asks me her signature closing question, my answer will be pirates!
The Way I Heard It with Mike Rowe – Yep, the same guy from Dirty Jobs, this podcast will be the shortest one you listen to each week, but you'll be smarter for doing it. Rowe is an amazing storyteller who will hook you in whether he's talking about Bruno Mars, Jim Morrison or Frank Kapra and his wonderful life, he will have you hanging on to every word.
The HBR IdeaCast – A weekly podcast featuring the leading thinkers in business and management from the team at The Harvard Business Review. Smart people talking about smart things. I listen to this podcast just to try to pick something up for those rare occasions I might actually be able to answer a Final Jeopardy question.
The Tim Ferris Show – Long form interviews at their best, this podcast boast over 200 million downloads. Ferris is the author of bestsellers such as The Four Hour Work Week, The Four Hour Body and Tools of Titans. Ferris's newest book Tribe of Mentors features insights from many of his podcast guests that are the among the smartest, richest, strongest and simply most interesting people in the world. Ferris is really good at getting the guests to reveal much more than they probably expected when the first sat down and the listener is the winner.
The Art of Manliness with Brett McKay. This show is an excellent listen for both men AND women and features topics ranging from health and fitness to finance, outdoor activities to history and all points in between. Whether you want to learn how an expert butcher breaks down a cow into prime cuts of meat or the story of a real-life hermit who lived 27 years in the Maine woods, this is an amazing listen and one you'll quickly become hooked on.
Final Thoughts…
Wow! You made it to the bottom of the page. Thanks for sticking with me and making it to this point. So which ones will you go and download right now? What podcasts are on your "must listen to" list that I should check out?
I hope you'll get the chance to enjoy a few of these over the next year and they will add some value to your business, your health, and your life. If they help you build relationships, solve problems, and have fun, they will have been worth the listen.