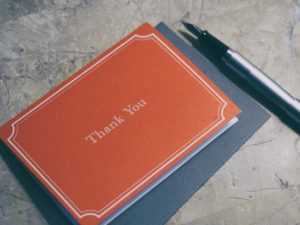 Greetings! I hope you're having a great Thanksgiving. Hopefully, if you're reading this on the actual holiday, you're still in your pajamas with a big cup of coffee or hot chocolate surrounded by loved ones. Or maybe you're sitting in the golf course parking lot waiting to tee off. Perhaps you have waited until the evening and now that you're stuffed with turkey and all the trimmings and the football game you're watching has hit a lull in the action, the dopamine burst from checking emails will help stave off the nap your body is asking you to take. (If you're reading this after Thanksgiving, I hope you enjoyed the holiday and don't have too many emails to catch up on).
It's been an outstanding year for all of us here at Carp's Corner and we simply have you and your fellow subscribers to thank for that. From our very first subscriber after the very first post to those of you who have just joined the community, I want to say thank you for being part of the reason why I write these posts.
I've built relationships with many of you. Hopefully, along the way, I have helped solve some problems. Having fun is what it's all about so in some small way, I hope the information and ideas shared in these posts have inspired you to have some fun and #BecomeBetter in what you do and who you are. I know I have #BecomeBetter since that first post 3,552 days ago and it's because of you.
Thanks for being a reader.
Thanks for subscribing.
Thanks for sharing the posts that mean something to you.
Thanks for the comments you leave. They mean a ton to me (and any blogger).
Thanks for trusting me with your precious time and real estate in your Inbox.
I'll even say thanks to those who have unsubscribed and stopped coming to Carp's Corner (even though they won't see this). While I don't like to get the notification that someone has left the tribe, in some small way it makes me ask myself what I can do to deliver relevant content, tell better stories, offer more value and make people want to stay. It also helps to remind me that I don't need to be everything to everyone. I don't want every reader…just the ones that want to be here.
That first post was 815 posts ago. Thanks for reading post #816 today and thanks in advance for reading the one after that…and the one after that…and the one after that.
If you keep showing up, I'll be thankful…and to show my appreciation, I'll write another one.
Happy Thanksgiving. Finish the year strong and as always, keep building relationships, solving problems, and having fun.
Photo Credit: Aaron Burden