Monday Morning Match is a quick post – maybe a quote, inspirational story or idea – intended to spark some motivation inside each of you so your week gets off to a fantastic start on Monday morning.
Back to School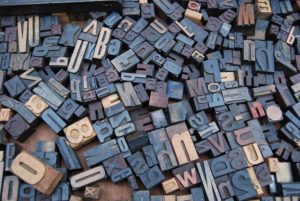 Thanksgiving break was over. I had to drive my daughter Riley back to South Carolina for the last few weeks of her first semester of college. Soon she'll be home for Christmas break, but she has some classwork to attend to before she can return home to relax and enjoy the new couch, catch up with friends and collect some holiday babysitting gigs.
After eight hours in the car, as I walked into her dorm carrying supplies and groceries that her Mom packed to get her through these last few weeks of her first semester, I readied myself for that always tough farewell with my little girl.
I've seen her three times since we dropped her off in August, so it's not like it should be hard to say goodbye. Yet knowing you'll be walking away from the dorm and driving 500+ miles from her, it does tug at the heartstrings.
This time there were no tears* but I felt it was the perfect time for that mix of fatherly advice and the same pep talk I would give to you, my Carp's Corner reader.
Sometimes Two Words Is All You Need
Here are some of the simple, two-word sentences of advice I uttered to Riley as I left her dorm room that you need to hear as well…
Have confidence.
Be positive.
Study hard.
Stay focused.
Finish strong.
And then some that I'll share with just you, my reader…because they apply directly to you as we near the last month of the year;
Become better.
Build relationships.
Solve problems.
Have fun.
Photo Credit: Amador Loureiro
*that's my story…and I'm sticking to it