Monday Morning Match is a quick post – maybe a quote, inspirational story or idea – intended to spark some motivation inside each of you so your week gets off to a fantastic start on Monday morning.
We never know where our next connection will happen. As much as we wish the real estate business was predictable, we don't know if our next lead will come from the person next to us pumping gas or from a stranger at an open house. Our next listing, buyer or referral opportunity could be tonight via text, tomorrow on email, next week on the telephone or a month from today…in person…at the post office.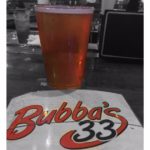 Finding Food in Fayetteville
I arrived in Fayetteville, North Carolina (here for a speaking event on Tuesday) late last night after an 11-hour drive. I checked in at the hotel, dropped my bags in the room and quickly took care of some business obligations. It was getting late but I was still hungry… and thirsty for a cold brew…after a long day of travel.
Similar to our business, the restaurants in Fayetteville don't know where their next customer will come from. A drive-by? A repeat customer? A referral from the hotel front desk? Or like me, I found Bubba's 33 on YELP! The reviews were decent, the hours were clearly displayed and they were close to my location.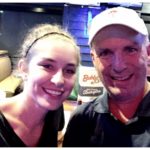 I showed up and found a seat at the bar. I was greeted warmly by Lauren, who welcomed me with a smile and told me of the drink specials. She offered me a taste of their local beer and quickly took my order. The food was delivered minutes later. The beer was cold, the food was hot and the environment was welcoming.
In other words, everything I expected, …happened.
Be Like Bubba's…
Who can you tweet, Facebook, Snap or Insta right now?
Who can you text today?
Who will you "pop by" to visit, send a hand-written note or a call this week?
Perhaps the bigger question is, once you do that, will you deliver what they expect…or will you exceed their expectations? Today's consumers are starving for attention, expecting good service and searching for great experiences. Are you and your service ready to deliver?
How does building relationships, solving problems and having fun work into your plan this week?