Monday Morning Match is a quick post – maybe a quote, inspirational story or idea – intended to spark some motivation inside each of you so your week gets off to a fantastic start on Monday morning.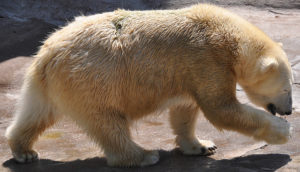 I know I am not the only one but my allergies have been brutal these last few days. I'm not sure how it is where you live but the tree pollen and grass here in Central Ohio has been given me fits. My eyes are itchy and dry and I cannot stop sneezing. It's not just a sneeze here or there but in sets of three. Full force, wind up and let her fly sneezes. I even sneezed so hard last week I broke my reading glasses as my head snapped forward.
Don't get me wrong. While the sniffling, sneezing and itchy eyes are a bit off-putting, I'm happy to have the world around me in full bloom. The colorful blossoms adorning the tree branches give the Spring breeze something to play with. The lush, green grass is growing in thick and full and requiring multiple cuts per week and the daffodils and tulips and pansies are adding pastel colors across the landscape. I guess the allergies are simply a side dish that comes with the flora of Spring.
That's Nothing to Sneeze At
The trees and flowers and shrubs in the springtime use colors to attract attention yet for those affected by allergies, they ARE something to sneeze at, however when something deserves serious attention, the saying "that's nothing to sneeze at" is a popular idiom. What are you doing this week to get some serious attention?
Are you going to send hand written notes to some of your past clients and closest friends?  That's nothing to sneeze at!
Are you going to knock on doors in your neighborhood or call up some For Sale By Owners and try to secure some more listings?  That's nothing to sneeze at!
Holding an Open House and plan to personally invite all the neighbors?  That's nothing to sneeze at!
What about your marketing efforts? Your website? Your social media strategy? Are they making people crinkle their noses and bellow out a whopper of a sneeze or are they giving it the serious attention it deserves? That's nothing to sneeze at!
There's a big difference between spring allergies causing sniffles and sneezes and the joy of catching Spring Fever where sneezes are sure to draw the attention of those around you.
Start by building relationships, solving problems and having fun. Trust me…that's nothing to sneeze at.
Photo Credit: Jim Bowen via Flickr