Monday Morning Match is a quick post – maybe a quote, inspirational story or idea – intended to spark some motivation inside each of you so your week gets off to a fantastic start on Monday morning.
"Now on the tee…"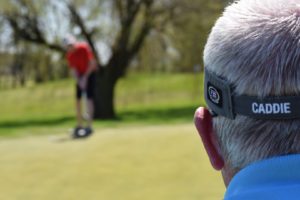 40 years ago I was a caddy at Scioto Country Club in Upper Arlington, Ohio. It was always fun to carry clubs for the members at this prestigious central Ohio course that was the childhood home course for Jack Nicklaus. I looped around that course for about 4 years from the summer after 7th grade until my junior year of high school, eventually earning the "Honor Caddy" designation.
I always promised myself that when I grew up, if I was ever lucky enough to play a course that had caddies I would do what I could to give some kid a chance to carry my bag. I've been lucky enough to be invited to play at Scioto a few times since those days. My brother's brother-in-law, Phil, is a member there now and he's always kind to invite us out for a round each summer and we always take caddies.
Daddy Turned Caddy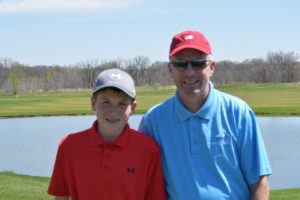 This weekend, I returned to my childhood roots and carried someone else's bag for the first time in years. My son Ryan played in his first US Kids Tour event and he asked me to caddy for him. I jumped at the chance to spend the day on the course with him, carrying his clubs, giving him advice, keeping him focused and making him smile after bad shots. I was thrilled to see him play so well, shooting a 86 which earned him a 10th place finish in his first official event of his junior career. Chipping in for birdie on the 1st hole was a nice way to shake off some of the nerves which had found his belly and caused his shaking hands on that first tee.
As I walked around the course, enjoying the sunshine and quiet of the Clover Valley Golf Club about 30 miles outside of Columbus, I realized that in some way, we all carry the weight of others:
As Realtors, we carry the weight of our clients wants and needs and try to exceed their expectations.
As managers, brokers or coaches, we help motivate, inspire and challenge our people to stay focused and bring their best effort every day.
As spouses, we carry the obligations and vows we chose to accept when we married our partners.
Parents carry the weight of knowing that they are role models and mentors and as children, whether our parents are still alive or not, we carry the legacy of our family name.
We carry the weight of being good friends, respectable neighbors and active community members. We are expected to be loyal employees who are proud of our company, our brand and our industry.
The Golden Rule helps us feel the pressure of being great citizens of our great country.
Make no mistake…we're not just driving the golf cart and keeping score. There's a lot more responsibility on our shoulders and in our hands. You might want to wet your towel, grab your yardage book and make sure you have a pencil. This week begins a whole new round and I think the Caddy Master needs you on the 1st tee.
I hope you have a good round.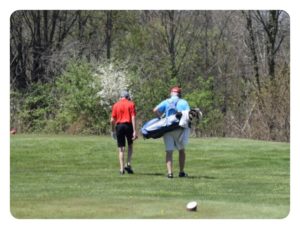 Photo Credits: Northern Prepster