I'm a competitive person. I want to win any game I am involved in. I root hard for the teams I support to win the games they play. I love challenges, competitions and contests. I think most people who are in career that involves sales thrive on competition.
Competition is what makes you knock on one more door or make one more phone call. It's what gives you that burning desire to improve your skills and systems. It's winning or losing. It's what fuels you when the going gets tough. The thrill of victory is something you seek to enjoy over and over and when you come up short, that painful feeling will drive you to become better the next time.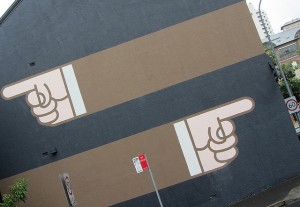 There is one game I don't like to play however, and don't like it when others play it either. It's called The Blame Game
Have you been watching the Winter Olympics this last week? It's awesome competition from athletes who have been training for years, some almost their entire lives, for this moment. While some Olympic athletes will compete in several Winter Games, for many, the games in Sochi, Russia will be their one shot at glory.
I am sure falling short of the medal stand hurts but only three people will earn the right to wear medals.  One will shine brightest and earn gold while the silver and bronze medalists will fall short of their ultimate goal but still go home with something to show for their efforts.
There was a US Skeleton team member this week who missed a medal by .04 seconds. That's less than a blink of an eye and sadly, it will mean she flys home without a medal. Shaun White fell short of earning a medal in the snow board events after heading to the games as a clear-cut favorite. He smiled afterwards, accepted his shortcomings and moved on to enjoy his time in Russia. US Skier Bodie Miller failed in his attempt at a medal with sub-par performances each time down the mountain.
None of these athletes pointed fingers. They all stepped up and acknowledged that they were beaten fair and square. Disappointed? Yes. Content that they gave it their all and will cherish the memories of being an Olympian for their country? Yes to that too.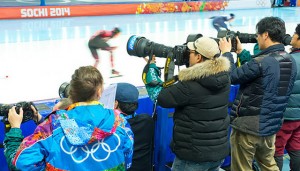 It's those stories that make it so disappointing that the US Speed Skating team has decided to blame their lack of medals on the equipment they chose to wear. They are saying that the Under Armour suits they selected create too much resistance. The suits caused too much of a drafting issue which slowed the skaters down.
In other words, the uniforms that THEY CHOSE to wear are now being blamed for other speed skaters being quicker, faster and more agile around the rink. Some have even stated that they never got the proper chances to test the uniforms to see how they performed. Isn't that like arguing with the teacher, "I knew there was going to be a test today but I didn't have a chance to study for it"?
Imagine the athletes from other countries who actually won these races. Should they, even for a second, wonder if they wouldn't have beaten the US skaters if the uniforms would have been different? Heck no. They trained just as hard, they prepared just as thoroughly and they competed with every ounce of effort they had.
In my favorite book on personal accountability, QBQ – The Question Behind the Question by John Miller, Chapter 16 is simply titled "Beat the Ref." The author's dad was a wrestling coach and he used to implore his team that they had to beat three people in every match; the opponent, themselves and the ref.
The opponent; obvious. Yourself? Overcome fears, doubts and unforced errors.
But the ref?
"It doesn't matter how close the match is. Even if you lose in overtime by one point, even if he makes a couple of questionable calls, you cannot blame the man in black and white. If you want to win, you must be good enough to beat the ref!"
When I used to be a golf professional, we had members who would buy new equipment every year. Some who even changed their clubs, gloves, shoes or balls almost every month seeking that quick fix or hidden mojo. We always said it didn't matter what club or ball you used if you didn't have the skills and confidence to execute a good, consistent swing.
"It's the Indian, not the arrow."
Was the US Speed Skating team really slowed down by their uniforms? Were  the other countries uniforms simply more aerodynamic, causing them to skate a few hundredths of a second faster?
Or perhaps did the other skaters just get an extra millisecond better start? An extra tenth of a second better turn? An extra second of momentum across the finish line?
When you earn your spot on the medal stand of your business this year, I'm guessing that it will be due to the hard work you put in every day, the tools and systems you used, the teammates who helped challenge you along the way and the coaches who  believed you could achieve your success.
It will be because you built relationships, solved problems and had fun.
It won't ever be the fault of the clothes you wore.
Photo Credit: Newtown Grafitti
Photo Credit: Atos International