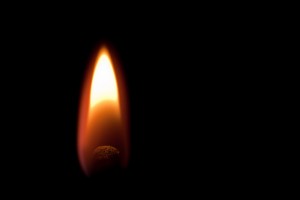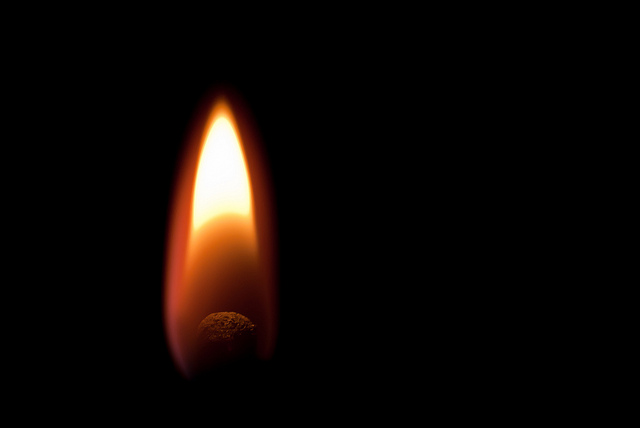 Monday Morning Match is a quick post – maybe a quote, inspirational story or idea – intended to spark some motivation inside each of you so your week gets off to a fantastic start on Monday morning.
Left for Horizontal, Right for Vertical
Remember when you were a kid and trying to create a masterpiece on your Ohio Arts Etch-a-Sketch? After a few turns of the handles your picture was coming into focus until you excitedly turned the wrong handle the wrong way. You meant to go up and instead that little line when sideways. "Darn it!" you'd scream and get frustrated that you had to go back to the beginning. That kid's toy had one of the simplest reset buttons in the world, didn't it? Simply turn it over, shake the hell out of it and start over.
Everyone starts the year with good intentions. Every athlete starts the game with plans to execute every play. Students kick off the new quarters with expectations of earning an A. Every marriage begins with the vision of living happily ever after…or at least until "death do us part."
So here we are coming up on our 3rd week of the year and many of us have already been derailed from our plans. Our resolutions are blown, our idea that we'd call one person every single day of the year or knock on doors every Monday or stop and talk to any For Sale By Owner if we saw a sign in the yard are sitting in the recycling bin, waiting to be dragged out next year like Grandma's fruitcake.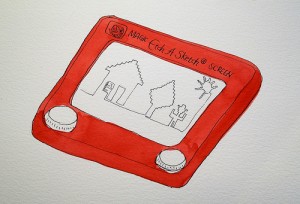 Starting fresh on January 1 seems logical because it's the new year; a clean slate; a fresh piece of paper waiting for us to write our next best seller. But we don't have to always use that as our jumping off point. Maybe our "year" will run from January 13th to January 12th, 2015. Perhaps we will kick off February 1 or why not begin on March 21st, the first day of Spring?
Heck, baseball players know their season is 162 games long but they get almost 6 weeks of "Spring Training" and although a round of golf is 18 holes, if you're not happy with your first tee shot, you can sometimes take a Mulligan (Consult your local club rules).
So don't get discouraged if you find yourself off track or starting a bit slower than you planned. There is still plenty of time to make this a great year.
Build relationships, solve problems and have fun.
And if that doesn't work this week, execute the Etch-a-Sketch Principle. Turn it over, shake the hell out of it and start over. Everyone is waiting to see what you're going to create.
Watch this classic Etch-a-Sketch commercial from 40 years ago
Photo Credit: Derek Gavey
Photo Credit: Jinho Jung