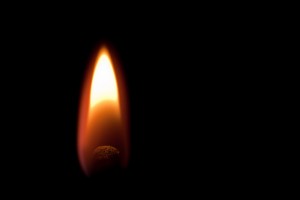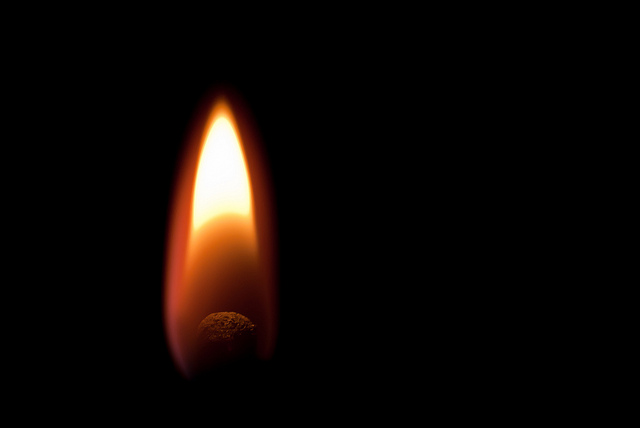 Monday Morning Match is a quick post – maybe a quote, inspirational story or idea – intended to spark some motivation inside each of you so your week gets off to a fantastic start on Monday morning.
I'm a big fan of Lou Holtz. Probably best known as the former coach of the Notre Dame Fighting Irish, where he won a National Championship in 1988, Holtz also served as head coach at William & Mary, NC State, Arkansas, Minnesota and South Carolina and even had a stint at coach of the NY Jets in the NFL.
I've always been a big fan of Coach Lou because he always has a great attitude and does everything he can to help people become better. Coach Holtz and I are both Delta Upsilon Fraternity men (he was at Kent State, I was at the University of Florida) and I have even had the distinct pleasure of meeting him on two occasions.
The first time was on a college road trip that continued after our Fraternity convention in Champaign, Illinois. While traveling through South Bend, Indiana, my good friend Bill and I randomly stopped by the Notre Dame football office to see if Coach Holtz was in. While we had no appointment, he was very friendly and actually took a minute to talk to us. (Let's just say that security was much lighter back then)
I met the Coach again when he was one of the keynote speakers at the National Association of Realtor's Convention in Las Vegas in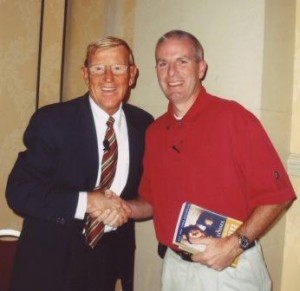 2007. He delivered a wonderful speech and really had an impact on me with his words of wisdom and inspiration and his genuine wit. Still to this day he is one of the best speakers I have ever had the privilege to hear.
In honor of Holtz's 76th birthday (January 6th), here are my Top Ten Lou Holtz quotes of all time:
1. "Ability is what you're capable of doing. Motivation determines what you do. Attitude determines how well you do it."
2. "I never learn anything talking. I only learn things when I ask questions."
3.  "Adversity is another way to measure the greatness of individuals. I never had a crisis that didn't make me stronger."
4. "I think everyone should experience defeat at least once during their career. You learn a lot from it."
5. "If you continually ask yourself 'What's Important Now?' you won't waste time on the trivial."
6. "Don't tell your problems to people: eighty percent don't care; and the other twenty percent are glad you have them."
7. "If what you did yesterday seems big, you haven't done anything today."
8. "You aren't going to find anybody that's going to be successful without making a sacrifice and without perseverance."
9. "Don't ever promise more than you can deliver, but always deliver more than you promise."
10. "I can't believe that God put us on this earth to be ordinary."
Let me know which one is your favorite or which one that you think might help you have some small victories this year in the comments below.
Until next time, keep building relationships, solving problems and having fun.
Photo Credit: Derek Gavey