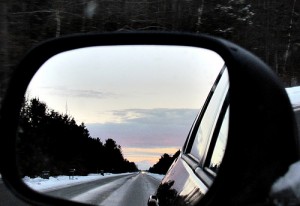 Man, it seems like 2013 just got here and it's already leaving? I know it's an old cliché but time sure does fly when you're having fun.
Have you taken a few minutes amidst the hustle and bustle of the holidays and the end of the year to look back and see what you accomplished in 2013? They say the best indication of future behavior is past behavior so perhaps you will learn things you should be repeating next year and maybe you'll find some things that just might be better left behind.
Here's a look at a few of my favorite moments and accomplishments of 2013:
I was honored to have facilitated the Columbus Board of Realtors Leadership Retreat for the 4th year. What a great group of people who I am honored to be associated with.
We hosted some incredible Coldwell Banker agents from across the country – Marsha Sell (Atlanta), Alice Chin (Chicago) & Steve Ostrom (Roseville, CA) at our Top Agent events in Columbus & Cincinnati.
I attended my 2nd Inman Connect conference in New York City and my first Inman Connect in San Francisco. It was an awesome experience serving as an Ambassador at both events with several other incredible leaders from the real estate industry.
Being named one of Inman News Top 100 Most Influential People in Real Estate of 2013 list.
 Hanging out for a few days in Ohio w/ real estate speaker and trainer Peter Brewer from Brisbane, Australia. If Foster's Beer is "Australian for beer" then Peter Brewer is Australian for "a damn fine bloke." This guy has become a great mentor and better friend over the last year. If you ever have a chance to "crack a tinnie" with this guy and listen to his stories, be sure to take advantage of it.
My road trip to the Real Estate Bar Camp in Nashville with Kathy & Jessica. It's always a great event hosted by my good friend Brian Copeland and a great opportunity to meet up with real estate rock stars like Jason, Emily, Wendy, Kevin, Maura, and others.
Coordinating our 5th annual Summer Technology Summit with special guests Steve Pacinelli, David Marine, Mike Randall, Mark Passerby & Matt Singer along with my good buddy Sarah Poston and her incredible e-Marketing team.
Throughout the year I was lucky enough to visit and speak at Coldwell Banker events in Baltimore, Chicago, Nashville, Minneapolis, New York, Virginia Beach and Iowa City. It's really neat to be #GenBlue.
Incredible opportunities such as being invited to speak to the Cincinnati Area Board of Realtors Leadership group as well as presenting at the CABR Midwest Tech Fair, WCR events, NAR Tech Advantage event, the Ohio Realtor Convention, the Akron Realtor Convention and more.
Perhaps my favorite moments in front of an audience were speaking to my daughter's 8th grade class (and the 7th graders) at Hastings Middle School & my new friends at Bishop Ready High School. Today's youths are certainly tomorrow's leaders.
And of course it's always an honor teaching w/ incredibly gifted people like Steve Oyler, Jane Nipps & Tracy Coe.
Among some of my favorite personal moments…
And something that I tried to do every day…
Build relationships
Solve problems
Have fun
Thanks for letting me review and re-live my 2013. Now ask yourself what you accomplished. I'm sure it was awesome too.
Talk to you next year.
Photo Credit: Katerha via Creative Commons