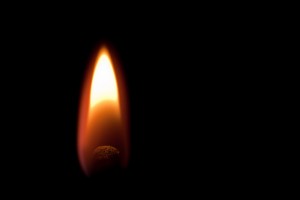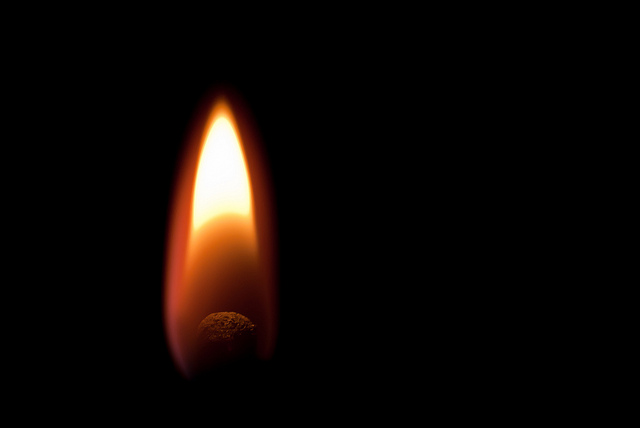 Monday Morning Match is a quick post – maybe a quote, inspirational story or idea – intended to spark some motivation inside each of you so your week gets off to a fantastic start on Monday morning.
What Were You Expecting?
It is very difficult to exceed someone's expectations if you don't know what their expectations are.
I'm not sure who first said that (or something like it) but it's so true, isn't it? It's even more critical in a customer focused environment like real estate, where in a perfect world we do more than is expected in order to truly satisfy our customers.
The Good…
This weekend I flew to New York City for the Coldwell Banker Gen Blue Experience. It's a gathering of over 2,500 sales associates, managers, brokers and owners of the real estate company that has been serving customers and clients for over 100 years.
As we boarded the plane in Columbus and were ready to leave Port Columbus, the US Airways pilot came on the intercom and said,
"Ladies and gentleman, let me tell you about our agenda this morning. The Philadelphia area is experiencing some rain and thunderstorms and it's an overall overcast day in Eastern Pennsylvania. That's causing the air traffic to get a little congested and they have asked us to delay our flight just a bit.
"We have a little bit of time built-in to our schedule and our actual flight time should be just slightly over an hour so in order to not have us in the air any more than we need, we're going to push back and sit on the runway for a few minutes until we get the go ahead. We'll do everything we can to still have you at the gate at our regularly scheduled time"
No one on the plane moaned or groaned. No one demanded an answer because one was already given…before we even asked. The passengers actually remained very quiet and sat through the 12 minute delay before we taxied for take-off.
We arrived into Philadelphia on time (as promised) and were no worse for the wear. While our flight probably didn't exceed anyone's expectations, the pilot avoided anyone even thinking about a negative because he set expectations right away.
What would have happened if we had circled Philadelphia for 20 or 30 minutes? How would passengers have reacted had we landed and sat on the runway in Philadelphia, waiting a long time for a gate to open up?
The Bad…
Don't you just cringe when you hear a robotic voice say "We are experiencing unusual high call volume…"? That usually means "prepare to hold until you can't hold any longer," right?
Last night I had to call Yahoo! to try to help my son get his account re-activated. Of course, we tried to trouble-shoot this on our own using their website, Google, YouTube and any other site I could think of before having to go through the pains of calling a technology company.
After I decided I would see if a human being could help me, I heard the voice say "your hold time will be 30 minutes to speak to a Yahoo! technician." Ugh! Not what I wanted to do on a Saturday night while watching some exciting college football games.
I put the recording on speaker-phone and waited.
And waited.
And waited.
30 minutes went by. Then 40. 45. 50.
Finally at 56:45 a voice answered. "Thank you for calling Yahoo support. Can I help you."
I should have said "probably not" but I was trying to remain positive.
Long story short, she couldn't solve my problem. Instead, she blamed it on AT&T and told them I needed to take it up with them.
When questioning this and saying I had already been on hold for 55+ minutes, she offered to transfer me and fill in the AT&T operator so she would know my situation.
As you can probably imagine, that expectation was crushed when the tech breached the minutes of silence and asked me to repeat my entire scenario. I had to explain everything again. Then again when he didn't understand.
He tried to point the finger at Yahoo and then at my laptop, but finally admitted that it must be a problem on their end. He then said he's have to "escalate my issue to 'LEVEL II' support" and asked if I would mind holding again.
After 110 minutes I had enough and decided that it wasn't worth spending more time on this issue but I certainly didn't lay my head down at night with sweet thoughts about Yahoo! or AT&T.
30 minute expectation? Failed!
Successful solving of issue? Nope.
How Can People "Expect the Best" If They Don't Know What to Expect in the First Place?
Are you striving to provide truly remarkable service? Are you seeking to be so good at what you do that other people will help echo your story to their friends and family, thereby growing your chances for referrals and repeat business?
A buyer counseling session allows you an opportunity to establish expectations with your buyers. Pre-qualifying sellers on the phone ahead of any visit or listing appointment will help you be better prepared to address their questions and concerns.
Asking more questions and listening more are two great techniques to provide better services along the way to a memorable experience.
As a customer, isn't that what you would expect?