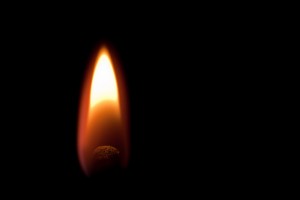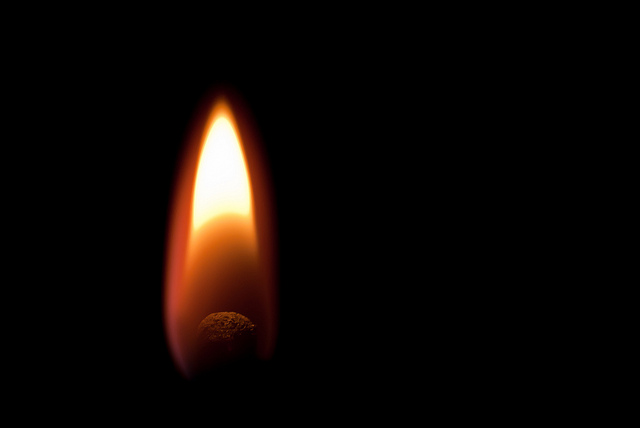 Monday Morning Match is a quick post – maybe a quote, inspirational story or idea – intended to spark some motivation inside each of you so your week gets off to a fantastic start on Monday morning.
It's getting darker earlier and the days are getting shorter. It's easy to start looking ahead to the holidays as all the stores are starting to put out their seasonal decorations and everyone is excited about the pumpkin spice latte being back at Starbucks. We're already starting to hear the commercials for Black Friday and people are debating whether retails stores like Target, Kohl's and Wal-Mart should be open on Thanksgiving Day.
Do let the distractions stop you from finishing the year strong. There are still plenty of real estate transactions out there so do what you need to do in order to make sure a few of them end up in your 2013 pile.
Don't Put the Clubs Away
There isn't really an official end to the golf season. Of course, the  PGA Tour season is usually considered complete at the end of the Tour Championship (although most casual fans tune out after the 4th Major – The PGA Championship). Local amateur golfers will usually play as long as they can which means that until there are multiple inches of snow covering the fairways they can still golf.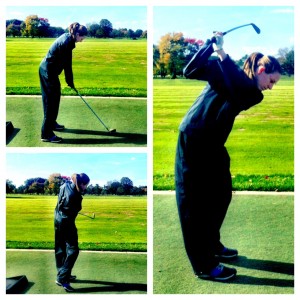 As the fall temperatures crept up above 50 today and the late October sky was clear and filled with sunshine, my daughter Riley and I decided to hit the driving range. It was her idea. Her freshman golf season ended a few weeks ago but she wasn't ready for the rust to settle in on her swing so she asked if we could go hit some balls today. We weren't the only ones out there as a few other people were practicing while many were out playing at The Ohio State University Golf Club.
It might have been easier for us to just stay home. Riley could have just convinced herself that any practice she does now won't matter next year. She could have just slapped at the balls without trying.
Instead, she really focused on each and every shot. She analyzed her bad shots and asked if I saw anything she could correct. She enjoyed her good shots and tried to capture each successful swing in her memory bank for a withdrawal next year when she needs it. We had a great time in our search for the perfect swing.
Book a Tee Time
"Those who can…golf. Those who can't…golf anyway" – Anonymous
There's still some time left this year to post a good score. Don't hang it up yet. Don't get lazy and say you're done for the season. Don't let that one good shot you have left go unused.
Trust me, the good shots feel just as good late in the season as they do in the spring.
Build relationships, solve problems and have fun.
Then grip it and rip it!