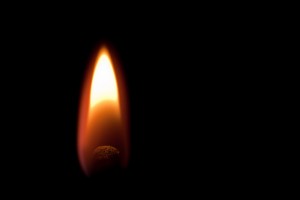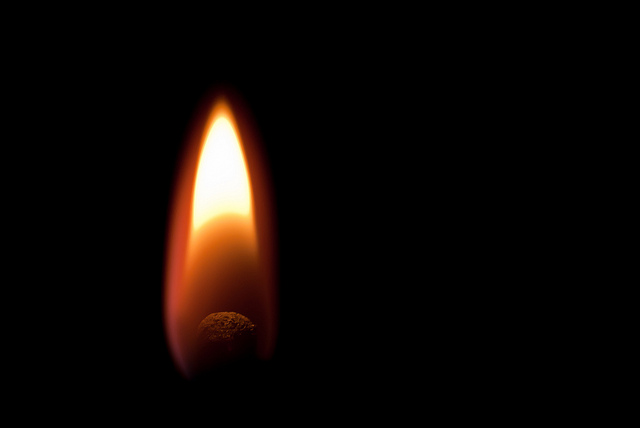 Monday Morning Match is a quick post – maybe a quote, inspirational story or idea – intended to spark some motivation inside each of you so your week gets off to a fantastic start on Monday morning.
I had the pleasure of attending a Broadway in Columbus presentation of The Jersey Boys last week with my mother. I didn't know much about the show except that it was the story of Frankie Valli and the Four Seasons. I had heard from others that it was a very entertaining show but I'm not really much of a "theatre guy" so when my mother invited me to join her, I half-reluctantly said yes.
Okay. I'll admit it now. I am glad I went and it was a very enjoyable show. I even was tapping my toes and singing along with many of the numbers.
As I was enjoying the show, I couldn't help but think about the many lessons that Realtors Can Learn from The Jersey Boys.
What's your story? – The background of Tommy DeVito, Nick Massi, Frankie Castelluccio and Bob Gaudio is a very compelling story with many twists and turns. Of course they found incredible success but also endured many failures and struggles along the way of their Hall of Fame career. Is who you are and what you do compelling enough to have people want to hear it? If you can start building something worth talking about, who knows how many people might pay to be a part of it.
It's all about the relationships – The Four Seasons didn't just happen. Tommy DeVito and Nick Massi were joined by a young Frankie Castelluccio and then we introduced to a very young singer/songwriter named Bob Gaudio by, of all people, Joe Pesci. Yes, that Joe Pesci. Turns out all of these guys grew up in the same area of Jersey and were connected through the relationships and common interests of music and entertainment.
Are the people you are connecting with each and every day helping to introduce you to the right people who can help you excel and grow?Who is the person in your local community or industry that could really help you fine tune your production levels? Reach out to someone in your group this week and try to arrange a meeting with someone new.
What's in a name? – When Frankie started to hit the big time, he felt he needed to change his last name to be more memorable. He initially chose Vally but after meeting a sultry Mary Delgado (who would eventually become his wife), she encouraged him to go with the "i" at the end instead of the "y." "Y is a bullshit letter. It doesn't know if it wants to be a vowel or a consonant" quips Mary and also tosses in the fact that most Italian names end in a vowel.
Are you affiliated with a well-known brand name or an established local broker? If not, how will you make sure that people know who you are. Your service and your name should be memorable enough for people to think of you the next time they have a real estate need.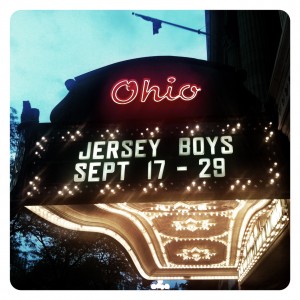 Look for signs – If the story in the musical is to be believed, Frankie Valli and the guys got the name from their band from a neon sign. Are you aware of the opportunities that are appearing right in front of you every day in every place. Do you hear people talk about real estate at the local grocery store or neighborhood pub? How about the people at the gym or hair salon? Ever had a conversation with another parent picking up kids after school or after church on Sunday? Is there a new FSBO sign that just popped up in your neighborhood?
There are people looking for professional real estate help in the winter, spring, summer and fall. I think it's safe to say that there is business out there in all four seasons.
Success breeds success – Gaudio scored his first big hit at the age of 15 with the song "(Who Wears) Short Shorts." That success helped create the opportunity to meet with DeVito, Massi and Valli. After working hard to impress powerful people in the music industry, the group finally topped the charts with "Sherry" then followed it up with "Big Girls Don't Cry" and "Walk Like a Man."
Have you ever noticed that when you have more listings, your phone rings a lot more? Have you learned that when you focus each day on business development activities that sooner or later you have enough business to keep you busy? Look at most of the top agents in your office or market and I'll bet you they have a pretty consistent inventory of listings. What will you do this week to leverage the business you have already worked so hard to secure into future opportunities.
Live your life and let business happen in the cracks – Frankie and his first wife ended up divorced and he also was so consumed by his business that he ended up losing his second marriage. His relationships with his children as also compromised by his never-ending entertainment schedule. No one sets out to fail in a relationship but when you are being pulled in so many directions and do not have any balance, usually one side (and sometimes both) suffers.
I say this to almost every new agent I have the chance to work with; "Live your life and let real estate happen in the cracks." This business is very time-consuming but most of us in it entered it with hopes that we could be our own boss and control our schedule. Not many of us planned to work 60-80 hours each week but that's how it ends up for more than a few. I find that most of the Realtors that I know that are active in their kid's school seem to get a lot of business from their kid's school. Those who participate in their church seem to generate leads from fellow parishioners. Go to the gym a lot? You'll probably run into many fellow members who need real estate assistance.
Put it in writing – The Four Seasons had an agreement on how their success would be shared but as time went on, Guadio and Valli agreed to some additional deals. They never had it in writing – just a "Jersey Handshake" to consummate their deal. The lack of a formal agreement came into question several times from other members of the group and eventually created some uncertainty in their plans. As it turned out, Gaudio and Valli worked it out as they agreed but today's real estate world is a little bit different from the ol' Jersey neighborhood. Cover yourself and put everything in writing.
Believe in your hits – After the original group splintered, Gaudio stepped out of the spotlight to write and produce and Valli added three additional members to the Four Seasons. Gaudio wrote more songs and was really hoping for a big hit to get the group back on the charts. He knew that his song "Can't Take My Eyes Off You" would be the big one but industry experts kept saying no. He pushed and pushed and eventually was proven right and the song went on to be a hit.
How strongly do you present your marketing plan to Sellers? Do you hold firm on your commission and suggested initial price position for new listings? How passionate are you when negotiating your Buyers offer?
There are two sides (or four) to every story – Jersey Boys does a wonderful job of hearing the story of the guys from each of them. At the end, it all ties together and you really get a good sense of "how it all happened." As Realtors, we need to remember that all transactions are between Buyer and Seller and the agents representing each side are truly just that, representing each side. However, the stories they tell will help to seal the deal.
Who Loves You? – The show closer got the audience on their feet and brought the entire cast on stage to dance and sing one last time. It was a great chance for the audience to share their appreciation and enjoy one last number with the cast.
How often do you plan a big finish so your fans can share the moment with you? How do you make the closing memorable? What are you doing for your clients each year to show and earn appreciation? Can you leave your clients "humming your tune" after they have left the transaction to go on with their lives?
If you do, you just might have an award-winning business on your hands.
Here's a medley of some songs from Jersey Boys when they appeared on The David Letterman Show in January, 2007. Click here if you don't see the video.
Photo Credit: Derek Gavey via Creative Commons