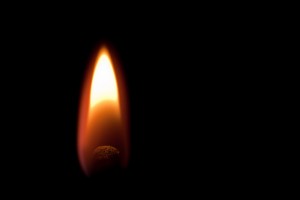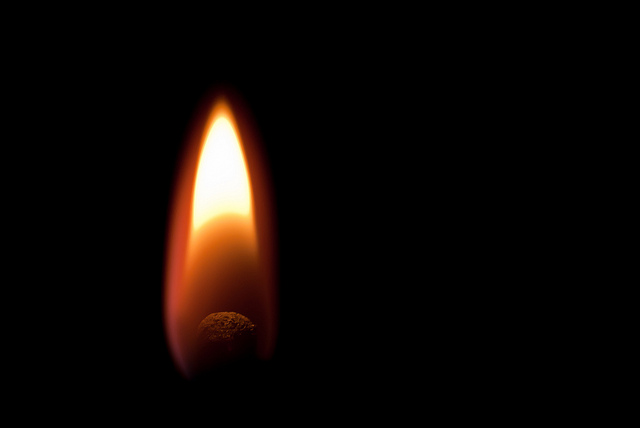 Monday Morning Match is a quick post – maybe a quote, inspirational story or idea – intended to spark some motivation inside each of you so your week gets off to a fantastic start on Monday morning.
How often do you proceed without abandon? Have you ever just jumped into a project with all your energy and not even worried about the ramifications of what might occur?
What might happen to your business if you focused on activity and not results?
My son's baseball team was eliminated prematurely from their fall season playoffs, losing in the semi-finals. While the team played admirably, it was a tough loss to swallow for the players because they were a very good team that should have won but, as the cliché goes, "that's why they play the game."
Many of the boys on the team quickly turned their attention to basketball tryouts or soccer games, but my son is a "baseball first" kind of kid so he wanted more baseball. He wasn't ready to hang it up for the year. Sure, he could watch the playoff chase in the major leagues (both Ohio teams made the post-season) but watching the game and playing the game are totally different.
He wanted another chance to field a sharply hit grounder. He wanted another opportunity to connect with a swiftly pitched slider. He wanted get a big lead-off from first and steal second base, just as the pitcher kicks and deals to the batter.
His desire was addressed quickly as the other local team from our city needed some substitutes to play for them the next day. After thinking about the offer for about 5 minutes, Ryan said "Dad, I want to play for the Bears. I don't want my season to end today with a loss."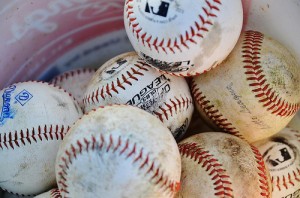 I was proud of his decision and told him that he should go out and play like he's got nothing to lose…because he didn't.
Swing for the fences but be happy with a walk. Run hard on the base paths. Dive for hard-hit grounders and sinking line drives into the gap. End the season leaving it all on the field.
They lost the first game and went into the second game of the double-header with only 8 players (a normal team fields 9 players plus substitutes). The odds certainly weren't in their favor but it didn't matter. Ryan just wanted to play baseball and with less kids on the team, he had more chances to get the ball while in the field and he didn't have to wait as long to bat.
He and his "teammates du jour" entered their last at-bat trailing by 6 runs and stepped to the plate with nothing to lose. "Go out swinging" was the unmentioned theme and they did just that, with a walk-off double scoring the tying and winning runs in dramatic fashion. Ryan contributed to the comebase with a walk,a stolen base and a run scored.
Are You Clutch?
What might happen to your business if you just dialed the telephone and didn't worry about what your friends, family or former customers might say…or think of your efforts? How could your listing inventory grow if you "swung for the fences" with the Expired listings or FSBO's in your local market? What's the worst thing that could happen if you ask your Seller for a drastic price reduction on your oldest listing?
"Remembering that you are going to die is the best way I know to avoid the trap of thinking you have something to lose." — Steve Jobs
I know Ryan is going to be looking for another opportunity to play soon. He will certainly be anxious to hit the batting cages before Halloween. With the next season about 5 months away from even starting practice, he's got nothing to lose so there is plenty of time for him to practice and get ready for his next opportunity.
Same goes for you and your business but you don't have to wait until spring training. You can start today by building relationships, solving problems and having fun.
Photo Credit: Derek Gavey via Creative Commons
Photo Credit: Edwin Martinez via Creative Commons