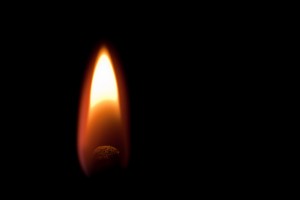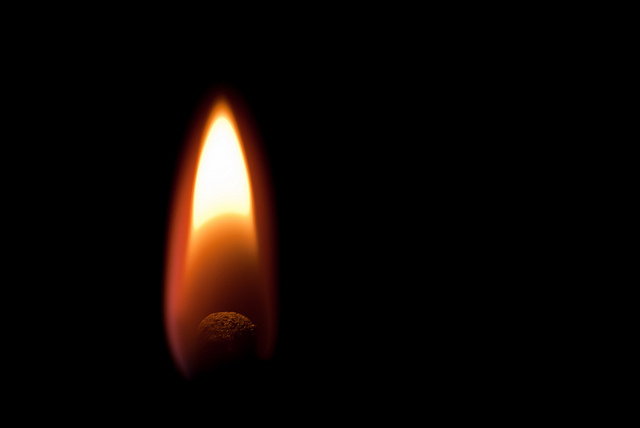 Monday Morning Match is a post – maybe a quote, inspirational story or idea – intended to spark some motivation inside each of you so your week gets off to a fantastic start on Monday morning.
The Muirfield Village Golf Club is just two miles from my office. It's the home of The Memorial Tournament, the PGA Tour stop hosted by the greatest golfer of all time, Jack Nicklaus. The event always boasts a great field of players because of the legendary host as well as the tremendous golf course at Muirfield Village and the fact that the course helps tune the players up for the US Open which will occur in two weeks.
The 2013 Memorial Tournament took place this past week and Matt Kuchar earned his 6th PGA Tour title. I was lucky enough to spend some time out at Muirfield Village watching the 2nd round with some co-workers and it's always neat to see people who are considered the absolute best in the world at what they do. There are millions of people who play the game of golf but only 120 of them get to tee it up in this tournament. As I watched these guys "do their work" it got me thinking about…
What Realtors Can Learn from PGA Tour Players
Practice every day – Before every round the best players in the world will show up before they "go to work" and practice. They will hit balls, chip and putt and get ready for their day on the golf course.
When was the last time you practiced what it is that you do? Have you rehearsed your listing presentation to make sure it's still sharp and focuses on your value proposition? Have you reviewed your market analysis with a co-worker or manager to identify any areas of concern or stumbling blocks? Do you ever practice scripts and dialogues so they sound natural and effective?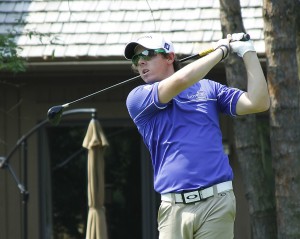 Are you using the best equipment? Sure, PGA players get their clubs, balls and apparel through sponsors and have the luxury of using free equipment but they wouldn't use a product if they didn't believe it would help them execute at the highest level. Tiger Woods and Phil Mickelson have both endured some difficult stretches of play as they transitioned from one golf club manufacturer to another and current #2 player in the world, Rory McIlroy is starting to excel with his newest equipment. These players are constantly chnaging equipment if they feel it will make them better and increase their chances to succeed.
Would you be willing to endure one step backwards if you knew it was going to help you move three or four steps forward after you became accustomed to the new tools, systems or techniques?
Do you have the best digital equipment? Have you downloaded the newest and best apps to best serve today's clients? Do you know how to utilize the features of your local MLS system or the newest CMA research tool? Are you comfortable that your company/broker is equipping you with the best tools and technology?
It's okay if you haven't upgraded your tools but you should probably assume that your #1 competitor has.
They think through each shot. It's amazing to see the concentration of these players on each and every shot. It's probably one of the biggest difference between a pro and an amateur is how focused pros are on every shot, no matter how easy they may make it look. They stand back and visualize every single shot they will make. Nicklaus was famous for "seeing" shots before he hit them.
Today's real estate market is getting very busy. We all seem to be rushing from one thing to the next and that can cause some problems. Take a moment or two throughout your day and ask yourself, "what am I trying to accomplish now?" What will it look like if it happens as planned and how will that help you and your clients? If you don't see it clearly, don't act until you do. Take a deep breath, re-think your action steps and then execute the vision.
Are you looking at things from all sides? –  Even what seem like the shortest, straightest shots are reviewed from multiple angles. Golfers check the wind, test the ground to see how firm or soft it may be and review their yardage books on almost every shot. They read putts from behind the ball, behind the hole and even look at it from the side to confirm the elevations and slopes they will be facing.
How often do you see each transaction from other points of view? Sure, you think you know what needs to happen but how will your client see it? The co-op agent? Their client? What about the affiliates that might be party to the transaction? If they lender or title company was expecting one thing and you delivered something else, can you see how that could cause the deal to get stuck in the rough?
Can you rely on others to help carry the load? On the PGA Tour it's the golfer that gets all the glory but there are many people who helped that player get to where he is. The caddy, swing coach, sponsors, psychologists, trainers and friends and family all help in their own way to contribute to the end results.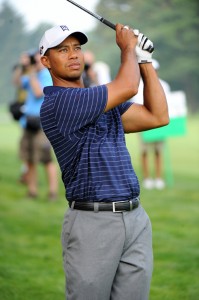 Who is on your team? Does your branch manager offer support and coaching? Do you feel comfortable with your lender, home inspector, attorney or title company to get every transaction to a successful close? Are you surrounding yourself with a positive group of co-workers and peers that challenge you to become better every day?
It helps if you know where you are going and always know where you stand. – Golfers are constantly checking their yardage books or pacing off distances they need to know in order to choose the right club to use. They also need to be aware of where they stand and how many holes are left so they can best position themselves to win the tournament or finish the week in the best position possible.
When was the last time you checked your business plan or goals? Do you have a clear understanding of where you are and where you want to go?  How comfortable are you with your understanding of the rules and regulations that govern the "game" you play?
Play against "the course" and not the opponents – Golf is an individual sport, especially at the professional level. Sure, there are some team events like The Ryder Cup and The President's Cup but usually, each week on the PGA  Tour, it's all about identifying the best golfer that week. Golfers only need to worry about one opponent – the golf course. There is nothing a golfer can do to physically affect another golfer's game so they each need to assume responsibility for the results they get.
Who are you competing with? Do you really have control over interest rates or inventory levels? Can you control how long an appraisal takes or what happens in the back offices of a mortgage company during a loan approval? Make sure you have dotted your i's and crossed your t's and feel comfortable in playing your best.
Forget bad shots quickly. It's amazing to watch these guys recover after a bad swing or missed shot. Sure, they could be like most amateurs and throw their club or get angry but they know that isn't going to help them with their next shot. They have to move on and get re-focused.
What happens to your business if you worry about the listings you didn't get? How long will you lament your clients losing out in a multiple offer situation? If
the words didn't come out right during that last client interview, learn from your mistake and move on. There will be another round soon.
And finally, remember that regardless of how you may play, a cold beer on the 19th hole helps get you ready for the next round.
Until we meet again on the first tee, good luck building relationships, solving problems and having fun.
Photo Credit (Match): Derek Gavey via Creative Commons