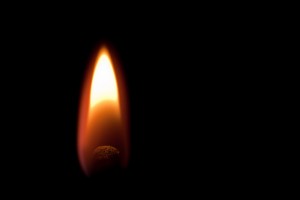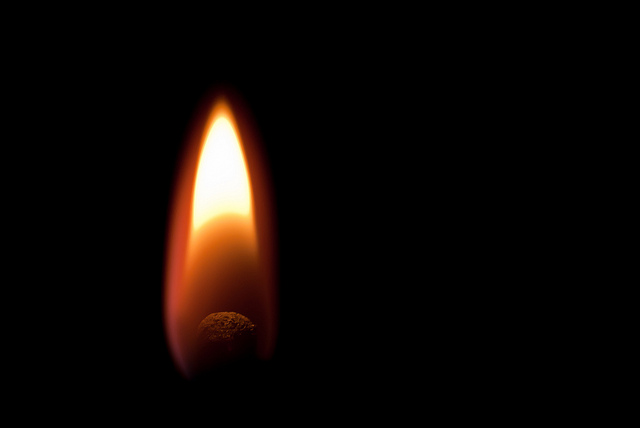 Monday Morning Match is a quick post – maybe a quote, inspirational story or idea – intended to spark some motivation inside each of you so your week gets off to a fantastic start on Monday morning.
How often do you do the work twice to insure it is done the way you (or your customer) expects it?
All the way back to our elementary school days we were taught to double-check our work. If you didn't want your shoelaces to come untied, it was prudent to double-knot them. Most carpenters live by the phrase "Measure twice; Cut once."
So as the real estate market heats up and we start getting busier than we've been in the last few years, what are you doing to make sure nothing falls through the cracks?
Double Cutting the Lawn
I'll admit it. I love to mow my lawn.
I always have.
I'm not sure what is so appealing about it for me. Maybe it's the hour or so of solitude – just me and my headphones listening to my music library on shuffle or perhaps the newest podcasts* or perhaps it's the pride I get when I am finished.
As a lifelong golfer, I always am impressed with the precise mowing lines that the groundskeepers get at the top courses in the world.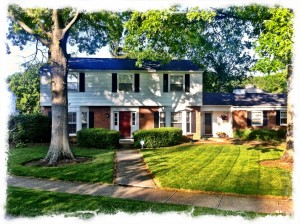 And who hasn't been to a Major League Baseball game and marvelled at the decorative designs etched into the outfield grass just from a lawnmower and the imagination of its operator.
Maybe the grass is longer than I like so the additional mowing allows me to drop the deck of the mower shorter. When I do that I want to make sure there are no loose clippings in the lawn that will show up once the morning dew hits overnight so it usually requires a second "sweep" of the yard.
Maybe it's a pride thing and I just want my lawn to look nicer than my neighbors.
I don't always double cut the lawn but when I do it becomes a commitment of at least an additional hour and that could stretch even longer if I decide to bag the grass (which requires stopping every so often to empty the fresh grass clippings into a lawn bag) and edge and sweep up afterwards.
One thing is for sure. I am always proud and satisfied at the results when I put the mower away at the end of my efforts.
How often do you dot your i's and cross your t's?
If you don't have time to do it right, when will you find the time to do it over? – John Wooden
When your buyer clients express interest in a home, do you race back to the office and draft up a purchase contract, ask for scribbled signatures from the clients and send it to the listing agents because "time is of the essence." When setting up showings do you just start calling the co-op agency without putting the homes in some logical viewing order? Have you ever been negotiating a contract and been so excited to pull it together that you missed a critical piece of information? I know I have… and it almost cost me a transaction and perhaps a client. (That's another blog post but needless to say, my failure to notice a very significant change could have been catastrophic).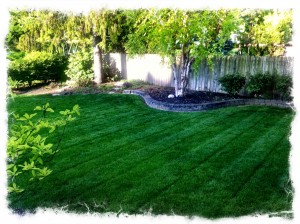 When tasked with looking out for your client's best interests, it's so important that you are looking over everything more than once. Don't assume that the other agent has used a standard "boiler plate" offer sheet and rush your clients into accepting (or rejecting.) Don't rush through a listing because your client says they didn't think they'd like it as you pulled into the driveway.
I always get worried when agents are meeting with friends or family because that usually means they'll give them the "friends or family abbreviated version" of the information because they didn't want to waste time. And it's never a good idea to skip the final walk through before closing because you and/or your clients just don't have enough time.
Your fiduciary duties should never be taken lightly. Take your time and do things the right way and make sure that your client understands why it's so important to do things systematically and diligently.
One thing I have found in my years of mowing the lawn and selling real estate; After a hot afternoon mowing your lawn or at the end of a successful real estate transaction, a cold beer always tastes better. Especially when you know that you didn't miss anything.
Have a great week building relationships, solving problems and having fun.
Photo Credit: Derek Gavey via Creative Commons
Photo Credit: Sean Carpenter via Camera+
*  Click here for a list of some of my current favorite podcasts that you might want to start checking out.