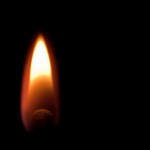 Monday Morning Match is a quick post – maybe a quote, inspirational story or idea – intended to spark some motivation inside each of you so your week gets off to a fantastic start on Monday morning.
Depending on where you live, golf might be a year round sport. If you live in the Midwest or points further North, usually you can begin playing golf about the same time The Masters is held.
The Masters isn't the first event of the pro golf season but it's the first of the four tournaments known as "The Majors." Along with the US Open, British Open and PGA Championship, the Masters is held each spring at Augusta National Golf Club in Augusta, Georgia. With its gorgeous scenery and great history, this is the week that inspires many amateur golfers to drag the golf clubs out and start playing again as well as fans and everyday people to tune in to watch the action on TV.
I am no different from the millions of golfers across the country (and around the world). I watch the Masters intently and would love to someday have the chance to attend the event, like my friend Mike Randall did this week for the Monday practice round.
I also hit the golf course here in Central Ohio for my first two rounds of the year this weekend and can say that I am excited about another year out on the links.
An Aussie Wins at Augusta
Australia's Adam Scott earned his first Masters victory with a well-played win over Argentina's Angel Cabrera in a playoff. Scott made an incredible putt to take the lead on the last hole only to be matched by an incredible birdie by Cabrera to force the playoff.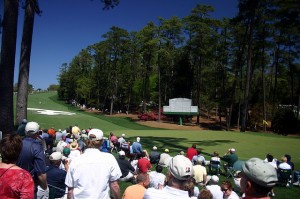 Scott, with the pressure of Australia on his shoulders (the country that gave us Greg "The Shark" Norman has never had a Masters Champion) calmly knocked in another long birdie putt on the 2nd playoff hole. These two putts were awesome but they were just two of the shots he had to make all week to put himself in position to succeed…proving that every shot counts.
Every golfer needs to have a lot of things happen each round of golf to play well. For professional golfers they need to put four rounds in a row together if they want to be near the top of the leaderboard on Sunday afternoon.
 If you think about, Realtors need a lot of things to happen each time we're out there trying to achieve "success" as well.
S – See Your Future. Adam Scott has been dreaming of winning the Masters since he first started playing golf. He watched Greg Norman come so close to winning the Masters several times and undoubtedly imagined someday having the iconic green jacket put on his shoulders by the defending champion like it was on Sunday night by 2012 Champion Bubba Watson. – Do you have a good idea of what it is you're trying to achieve?
U – Understand What It Takes – It's not just 4 good rounds of golf (plus two extra holes) that earned Adam Scott the Masters title. It was years of dedication to practicing the game of golf. Learning how to play under pressure, overcome bad shots and unlucky breaks that are part of the game. – Do you truly understand all the activities necessary to building and maintaining a business that will allow you to do the things you want to do with your life?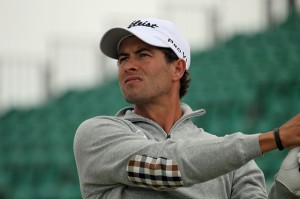 C – Choose the Best Tools – Adam Scott plays Titleist clubs and balls. Like most professionals he has endorsements for clothing, equipment and many other products. After his win at Augusta he will most likely secure many more financially plentiful endorsements. He will have many choices of the best tools to use to continue to raise his skill level. – Are you taking advantage of the best technology and tools to serve your clients and continue to build relationships, solve problems and have fun?
C – Confidence – You don't become a professional golfer without having a ton of self-confidence and you certainly don't earn a Masters Championship without believing in yourself and your ability to hit a shot under pressure. – How confident are you that you know what to do, each and every day, in each and every situation? Confidence is one of the 3C's of trust (along with Competence and Consistency) and when you have it, anything becomes possible.
E – Execution – When you look back years from now, the two long birdie putts will be what they show as highlights of the 2013 Masters but Adam Scott executed many incredible shots. A golfer being able to trust his swing under pressure is usually what separates the professionals from the amateurs. Executing shots is what a golfer is expected to do if he wants to post a good score. It's one thing to execute great shots on the driving range but when you can pull them off when the score counts, you truly will have a chance to win. – What are the things that you need to get done each day to get you closer to a closed transaction?
S – Stay Focused – From the first tee shot in Thursday's first round until the final putt dropped in the rainy dusk of Sunday night, Adam Scott needed to stay focused on the next shot. You learn quickly in golf that you cannot change any of the shots you have already played and there is no use in looking ahead. You can only control the NEXT shot. – What are you doing to stay focused on the task at hand? Are you able to "disconnect" from technology when you're with clients so you can provide the best experience for them?
S – Score – If something is worth doing, it's worth tracking. The Masters wouldn't be near as compelling if they didn't keep score. Every player, caddy, patron watching live on the grounds and viewer watching on CBS around the globe (and even those following via Twitter or some other social feed) knew what the "score" was. Standing on the 18th tee in regulation, Adam Scott figured that if he could find a way to birdie the last hole, he would be one stroke ahead of Cabrera and might earn his first major. He drained the 25 foot putt to momentarily lead the tournament but minutes later, Cabrera dropped his approach shot mere feet from the hole to give himself a tap in and force the playoff. Without "knowing the score" those would have been two good shots but not near as epic under the circumstances. – Do you know how many calls it takes to secure an appointment? How many appointments it takes to earn a listing? How many showings it takes before you write an offer?
I hope you are ready to grab your clubs and start playing.
I'll see you out on the course!
Photo Credit: Derek Gavey
Photo Credit: GoMattolson
Photo Credit: TourProGolfClubs