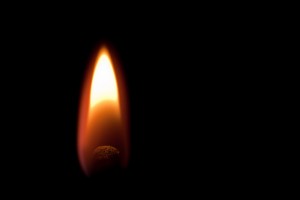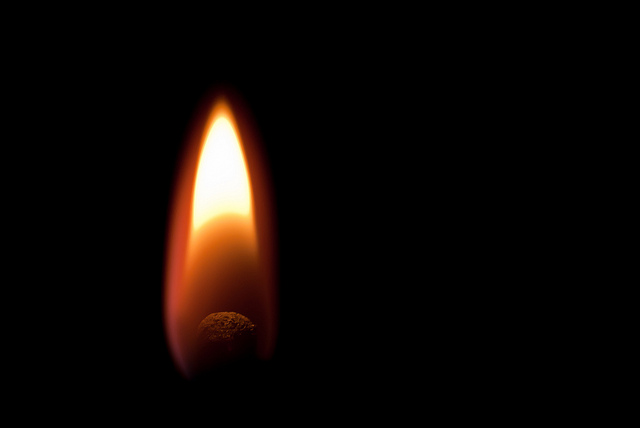 Monday Morning Match is a post – maybe a quote, inspirational story or idea – intended to spark some motivation inside each of you so your week gets off to a fantastic start on Monday morning.
Looking Ahead
What do you have your eyes on this week? Anything special going to happen this week?
How about the month ahead? Any big goals or targets you or your team will be working hard to achieve?
Do you know what it will take to get there?
You need to understand how your actions lead to the results you desire. Like most things, you probably just need to find a way to "buy in" if you want to give yourself the best chances to win.
The Final Kidfest
My son Ryan will be finished with 5th grade in about 5 weeks. He'll be following in his older sister Riley's footsteps up to the local middle school (as Riley will head off to her freshman year at Upper Arlington High School.)
Every spring Windermere Elementary hosts "Kidfest." This year would be the final Kidfest we would have to attend as parents. I'm pretty sure that most schools across the country have something like this, your basic fundraiser disguised as a "carnival" with games of chance, inflatable bounce houses, a cake walk and the obligatory silent auction of donated items and services. They may call it something other than Kidfest but you know, if it walks like a duck and quacks like a duck…
The kids have the chance to buy tickets (or should I say the parents can buy tickets?) that can be used throughout the event for games and can also be used as "chances" to win one of the gift baskets that each grade puts together. These themed baskets are displayed throughout the week in the school lobby to whet the kids appetites for the event as well as encourage more ticket sales. Each basket of goodies is given away at the end of the evening to a lucky kid who chooses to drop one of his tickets into the jar in front of their favorite.
You could enter one ticket or you could "stuff the ballot boxes" and increase your chances of victory.
Identifying The Target
While each basket was well done – there was an Outdoor Fun basket with squirt guns, sidewalk chalk, bubbles and more; a Movie basket with 20+ DVD's, popcorn, movie passes and boxed candy; a "Designer" basket with several Lego sets and other creative toys, and there was one basket that Ryan wanted;
The Gift Card basket.
This basket was filled with gift cards for  Graeters (a local ice cream shop), Target, Game Stop, Subway, Wendy's, Tim Hortons, McDonald's, Panera, BW3's and more. For a family that eats out a lot between a steady schedule of sporting practices and events, it was the mother lode and would certainly be put to good use. There was almost $250 worth of goods in that cellophane wrapped basket and Ryan had been eyeing it all week.
Ryan used many tickets playing the games out on the playground that night but after a while, he got bored with the games and was having a better time just running around with his classmates. As he bumped into his mother and me chatting with a group of parents, he reached in his pocket, pulled out a handful of tickets and ask if I'd write his name on them and drop them all in the Gift Card basket. Knowing this would deplete his stash of tickets, I agreed and after writing his name and our phone number on about 35 tickets, I added them in the proper location along with about 1500+ other entries from other hopeful kids.
The end of the evening finally was upon the crowd (and not a second too soon because I was tired, hungry and really needed a beer after hanging out on a playground with 300+ elementary-age kids blowing off  steam after a long week of school). It was time for the big drawings to determine the winners of the prize baskets.
The kids huddled together in front of the "staging area", standing with their respective classmates. Some were chanting, others were just amped up with anticipation. If there were a suburban equivalent to crazed European League soccer fans, this was it. If no names were pulled out for those prizes soon, there would have been a riot of Under Armour-clad youth.
Those who had dropped tickets in for a chance to win were hoping to hear their name called out by the PTA volunteer who was tasked with digging his hand into the Tupperware bowl full of tickets and choosing just one.
The 1st grade basket started the fun. The basket filled with summer fun items went to a set of 3rd-grade twins that we know. They squealed with delight as their ticket was pulled. We were happy that someone we knew won something. Maybe this was a good sign.
The staff systematically exchanged the bundles of tickets into and out of the drawing bowl for each successive prize. The buzz got louder as the kids chances were diminished with each prize being awarded to someone with a name that didn't match theirs.
Finally it was time to draw for the big one: The basket that had attracted easily the most tickets from the crowd. Every kid in the school would have wanted this basket and probably every parent wouldn't mind the "free" snacks and meals it would provide. The kids were standing on tip toes, fingers crossed and hoping it would be them that walked away with the goods.
The co-chair's hand went into the bowl and rooted around amongst the green and white tickets. He finally selected the ticket. Pulled his hand out slowly to reveal it was a green, eliminating all the kid's names who were written on white tickets.
He brought the ticket to his face and seemed to struggle reading it.
"Crap," I thought. "I have good hand-writing so it can't be one of the tickets I wrote."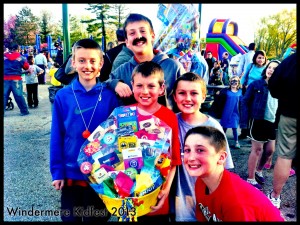 Or could it?
"Ryan…" said the emcee.
"Carpenter!"
Screams of jubilation from the mosh-pit of kids. I looked over at my wife and she mouthed "Did he win?" to me over the tables and volunteers that were busy working. I flashed a grin and two thumbs up.
Ryan came bounding through the sea of kids, shaking with excitement and gave a high-five that almost took my arm off. All I remember him saying in his excited, pre-pubescent voice was "Oh yeah. How awesome is that?!!!"
What's in Your Basket?
Can you clearly see what you have a chance to win this week? This month? This year?
Maybe it's a new listing or perhaps it's to finally get that family you've been showing houses to the last few months in contract. Is it time to call that For Sale By Owner that just pounded his sign in the yard last week? Or better yet, how about stopping by today and introducing yourself, face-to-face?
Have you been skipping the gym lately because you're too busy at work? What about that job around the house that's been hanging around the "honey-do" list since wintertime?
How many entries will you put in the hopper this week to increase your chances of being the lucky winner? If it truly takes 9 "no's" to get to a "yes," how many calls are you willing to make? Say you want to set three appointments this week. That might mean you need to make 30 phone calls, or knock on 30 doors or send 30 hand written notes to secure them.
Or who knows? Maybe you'll get lucky and have the first three people you call say "let's get together soon. I might have a referral for you."
Take a Chance
All I know is if you start each day focused on building relationships, solving problems and having fun, your chances to win increase exponentially.
Even if your name doesn't get called this week.
Sooner or later it will.
Match Photo Credit: Derek Gavey via Creative Commons