A doctor.
A nurse.
Two very noble professions. Each demand a tremendous amount of dedication and commitment. Each also create a level of trust not always seen in other industries.
A Realtor.
Again, a noble profession demanding a tremendous amount of dedication and commitment. It's also a career that requires a level of trust that can only be gained when confidence, competence and consistency are part of the every day approach to the buyers and sellers a Realtor works with.
Every Realtor chooses his or her business model. Some work only with Sellers, some choose to work exclusively with Buyers and most attempt to work with both Buyers and Sellers. When it is all said and done, very few agents ever end their career with a true 50/50 split of Buyers and Sellers. It usually leans one way or another and if you look at the percentage most successful agents end up at, it would lean heavily towards the listing side of the business.
The old saying "If you want to last, you better list" has never been more true. You only have one thing to truly measure each day – how you spend your time. Where will you spend most of it?
Doctors/Listing-focused Agents: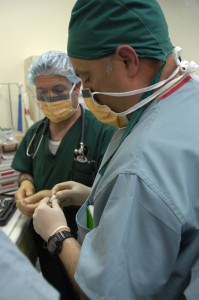 Doctors are direct and extremely focused.
They seek to solve problems by quickly "diagnosing" a problem and quickly prescribing a cure. Where are you today? Where do you want to go? How soon do you need to be there? Why are you going there? 
They are very logic based. Their approach is: "This is what's wrong with you and here is the best course of action to 'make everything feel better.'"
They listen to the test results (i.e "the market") more than anything else. Blood work, heart rate, and strength speak loudly about what is actually happening. So does the number of showings and feedback from real life buyers.
They are constantly focused on delivering results. What needs to happen to achieve a desirable outcome?
Nurses/Buyer-focused Agents:
Nurses are direct and extremely focused but they are often focused on the patient, not the outcome.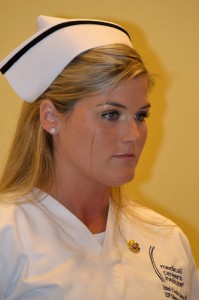 They follow protocols and do everything is a systematic order. After being given an idea of what expectations are, they seek to fulfill those expectations.
They are more involved with the emotional aspects of the process. Think about it – in every transaction there will be logic and emotion. Which one will the client/patient usually have more of?
They spend their day reacting to most things that are out their control.
As much as they want to make things happen, they are usually waiting on another party or event to occur to make things right on their patient/clients side of the process.
Job Description
Doctors specialize in all areas or the medical field. Nurses usually know a little about something and a lot about everything.
Doctors usually work set schedules and rarely make house calls. Nurses usually show up early, stay late and are the one's the patient calls when they suffer an unwanted pain.
Even when a doctor is not in the room, the medicine, machines, systems and/or prescriptions are working to achieve the desired results of the patient. If  a nurse isn't near by, the patient will grab their attention by interrupting their additional responsibilities and ring a bell, call a pager or just scream and yell until their concerns have been addressed.
Doctors make a healthy income. Nurses are well compensated but they don't make as much as doctors.
It needs to be said that both are extremely noble careers. Both are primarily focused on helping their patients or clients that they have been engaged to assist. As a father, I would be thrilled if either one of my children went on to become either of these noble professions. 
Ask yourself this…
"If tomorrow was Career Day at my high school…What do I want to be when I grow up?"
A doctor or a nurse?