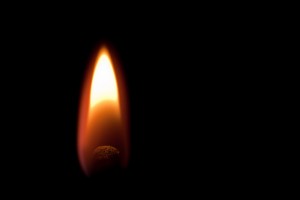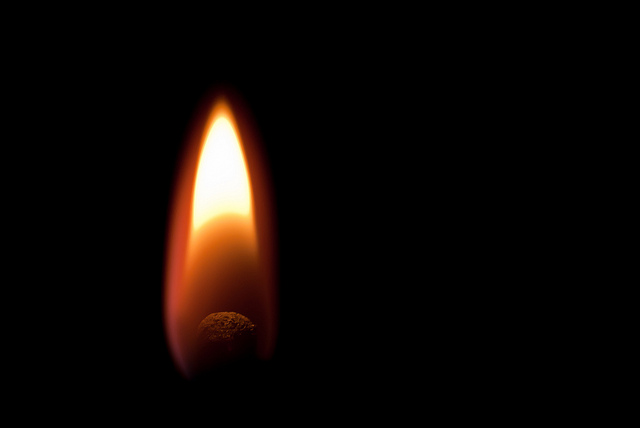 Monday Morning Match is a quick post – maybe a quote, inspirational story or idea – intended to spark some motivation inside each of you so your week gets off to a fantastic start on Monday morning.
Who Do You Look At To See How It's Done?
Every industry or occupation has many examples instructors or leaders they could use to show aspiring professionals what to do or how to act. The same could be said about parents identifying role models for their kids.
In hindsight, some of those chosen as role models might have bene impossible to live up to while others may have their image tarnished along the way due to poor decisions, bad luck or a monumental leap in an a sport or industry where looking back on what was once considered an unbreakable record" might now be commonplace.
Just think of how proud Alexander Graham Bell's family and friends must have been when he invited the telephone. Now if you work for Apple or Samsung or any other mobile-focused company, if you can't develop a new phone in less than a year you're a laggard.
A Cincinnati Legend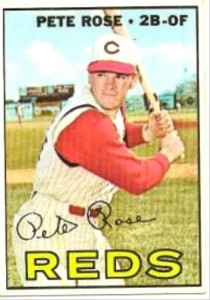 50 years ago this week, one of the greatest baseball players to ever play the game got his first hit. Pete Rose of the Cincinnati Reds slapped a triple off Pittsburgh's Bob Friend and would eventually go on to break Ty Cobb's major league record for most hits. Rose, who also played for the Philadelphia Phillies and Montreal Expos ended with 4,256 hits and his record still stands today.
Rose earned the nickname "Charlie Hustle" for his constant effort from the first pitch of as game to the final out. He would run from home plate to first on every walk and was known for his head first dives into bases on base hits and steals.
In 1978 Rose captured the attention of the sporting world as he made a run at one of the "unbreakable records" in all of sports – Joe DiMaggio's 56 game hitting streak. Rose put together a 44-game hitting streak that still stands today as the second longest streak in major league history. Rose went on to manage in the major leagues for Cincinnati from 1984-1989 until he was suspended and eventually banned from baseball for alleged gambling on the game.
Most baseball fans still choose to remember Rose as "Charlie Hustle," the example of how every player should play the game.
How Much Hustle Do You Have?
Do you go about your daily routine in robotic fashion?
Do you speak on the telephone with a monotone voice and very little emotion?
Is your response time to clients and customer needs a version of "I'll get to it when I get to it"? With statistics showing that almost 80% of consumers use the first agent that calls them back, can you see how important a quick reply could be?
Are you delivering a pre-listing packet within an hour of setting up a listing appointment so, not only can you show the Seller there is a difference between Realtors, but allow them to learn about you and your company before your appointment; That way you can focus on the Sellers during your visit. 
Do you always seek to present any offers you receive on your properties (or counter offers you may get as a Buyer's agent) with haste so you can try to pull them together?
How much do you believe in the axiom – "time is of the essence" when it comes to your real estate transactions as well as your real estate career?
Are You Ready to "Play Ball"?
From the time you step on to the field ( a.k.a. your office, at an appointment, during negotiations, at a closing, etc.) are you focused and doing what it takes to win?
Imagine if you could make a run at Rose's 44 game hitting streak except, instead of hits, you tried to schedule a new appointment each day. Could you do it for a week? How about two? Just think of how much business you would get if you had an appointment for the next 44 days straight!
It all starts with building relationships, solving problems and having fun!
And of course, wanting to win.
Get out there and  hustle this week. I want to see you dive head first into your business.
Photo Credit: Derek Gavey via Creative Commons
Photo Credit: Super-Nerd via Creative Commons