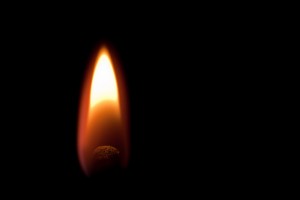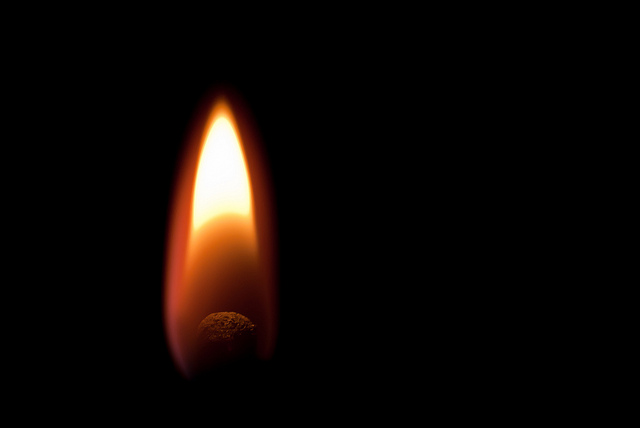 Monday Morning Match is a quick post – maybe a quote, inspirational story or idea – intended to spark some motivation inside each of you so your week gets off to a fantastic start on Monday morning.
Let's "Simplify"
I've been helping my son Ryan with his fractions homework. We've been working on common denominators and simplifying fractions this past week. So far this year, we have 2/12ths of the year behind us. If Ryan was being tested, he would tell you that 1/6th of 2013 is gone.
Two months down already and nothing we do can get that time back. The results have been written in ink and will go down in the record books for all to see.
We have no control over the past but we can control our future.
Hitting the Road
I've been back out running lately. I have actually logged miles 8 of the last 9 days and feel like I am finally getting my "running mojo" back. You see, "wanting" to run doesn't count for anything. I've just had lots of personal excuses mixed with lack of inspiration which creates no motivation to hit the road.
Maybe it's our upcoming trip to Florida for Spring Break that will require me to wear a swimsuit that is motivating me to lace up the running shoes or perhaps its just the energy boost I get on days that I run. Either way, running is starting to feel good again.
I am sure that if I can continue my efforts 5-6 days per week, not only will my weight loss efforts begin to happen, I'll also enjoy improvements in other areas of my life.
Getting Started
Like everything else tough in life, it's getting past the "first" that is so difficult. When you're running, it's the first mile. On the golf course, it's the first swing on the first tee (especially if other people are watching). If you just prepared a new recipe, it's the first bite by your family or guests while you hold your breath and hope no one gags.
When it comes to the business development activities that salespeople need to accomplish to achieve success , it's the first phone call or the first door you knock on or the first introduction to a stranger at a cocktail party.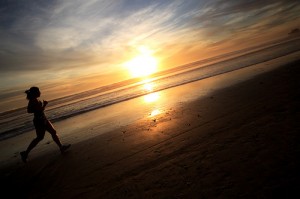 You need more listings.  You won't get ten new listings tomorrow but you could get one.
You need more buyers. You might not sell anything tomorrow but scheduling a Buyer Counseling Sesison sure does get you closer that waiting for the phone to ring.
In theory the first tee shot counts just as much as the last putt of the round and the first call is no different from the 10th or 50th. Why then are they always so difficult to handle?
Probably because most of us have to overcome that voice in our heads that shares excuses or de-motivating thoughts. We focus on what could go wrong far more than we imagine the incredible feelings of success. Author Seth Godin calls it the "Lizard Brain" and Steven Pressfield (The War of Art) refers to it as "the Resistance."
Stop listening to the reasons you might not get a lead. Ignore the possible objections you could hear. Don't worry about how tough the first mile feels. Instead, focus on someone saying "I'm so glad you called me." Imagine delivering such a great presentation that there are no questions to ask.
Remind yourself how good you feel when you shut that voice up in your head and run anyway.
Think of all the relationships you will build this year. Get excited to seek out problems and start solving them.  Start looking for opportunities to have more fun.
We still have ten months ahead to make things happen. You and that voice in your head can spend the next few months arguing about what might not work  but I'll guarantee you'll get a lot farther down the road if you start running today.
Photo Credit: Derek Gavey via Creative Commons
Photo Credit: Aarmono via Creative Commons