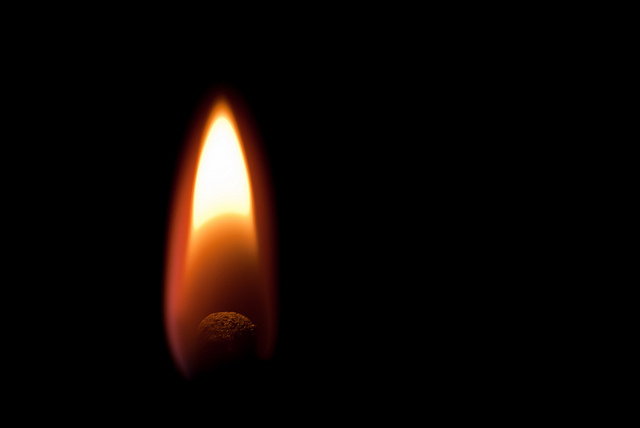 Monday Morning Match is a quick post – maybe a quote, inspirational story or idea – intended to spark some motivation inside each of you so your week gets off to a fantastic start on Monday morning.
I just returned from a few days in New York City for the Inman News Real Estate Connect event. It's a gathering of some of the real estate industry's best and brightest as well as many affiliates and vendors from the technology and service worlds that offer valuable products and systems to help better serve today's real estate consumers.
Connect is an incredible event that you look forward to for months and then it seems like it's over in the blink of an eye. The one in New York City is held in January and there will be a Inman Connect in San Francisco in the summer.
The thing that's so neat about the event is how easy it is to… "connect"… with others. It is the perfect place to build relationships, solve problems and have fun.
The opportunities for engagement are simply everywhere from the moment you arrive via plane, train or car right up until the cabin door is closed and you are required to turn off your electronic devices. Even then, the conversations and discussions go on long after the final session.
Where Are You At?
You can get into conversations in the lobby (a popular spot at any convention or event), the hotel bar (perhaps an even more popular spot), the elevator, the hallways or at the many vendor-hosted parties. It's easy to gather for breakfast, lunch, or dinner and all points in between.
In a ballroom that seats 1000+ there's no telling who you might sit next to. In a matter of twenty steps I ran into Budge Huskey (President and CEO of Coldwell Banker), Sherry Chris (President and CEO of Better Homes and Gardens Real Estate), Bob Hale (President & CEO of the Houston Association of Realtors) and I'm sure there were ten to twenty other extremely powerful leaders within my reach that I have never met. 
Inman brings some of the best companies in to their trade show, creating a special spot for young entrepreneurs to shine in their "Start Up Alley" section of the floor. Attendees can engage with the representatives of the different companies to learn about their products, services and systems and might even get to hear how and why they built or created the product.
Even if you weren't there, you could have "played along" via social media. In fact, many of us who were there were still following the #ICNY hashtag on Twitter just to try and keep up with all the "connections" that were happening throughout the event.
Welcome to the Jungle
As you make your way into the stadium that is 2013, you have a choice.
Will you head up into the seats and comfortably sit back and watch the action take place around you? Are you "on" sites like Twitter and Facebook, Pinterest or YouTube yet you're not engaging with the millions of people who are there too? Do you create dialogues that get others involved or do you prefer to sit back like a voyeur and see what you can learn from "listening in"? Will you make the huge step of signing up for a class, conference or community event and still keep to yourself for fear of feeling out-of-place or not having anything to offer?
Or are you ready to bust out of the locker room and "play like a champion today"? Will you take to the field with your eyes up and your hand out, seeking the hand of someone you haven't met yet? Can you face the challenges ahead by finding other players who have similar goals and plans and want to leverage the power of the group so you don't have to struggle alone again?
If you want to play to win in 2013, get connected professionally, personally, mentally, emotionally and physically. Look around on-line and offline for a "game" you can get involved with. If you can't find one, start one of your own and reach out to the other stars and invite them to join you.
It's Your Choice
Sure, you could choose the sidelines. When you're just a spectator, you can't lose.
The bad thing is you'll also have a hard time winning.
Get in the game! You deserve to win.
Photo Credit: Derek Gavey via Creative Commons