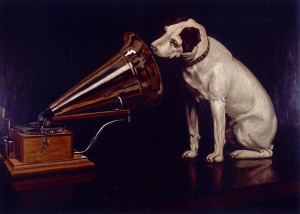 I've been a satellite radio listener for about the last 6 years. It's a great way to spend the time on the easy yet boring drive between Columbus and Cincinnati. I usually switch from sports talk to comedy, classic rock to country and all genres in-between.
I've been a user of social media for about the same period of time. It's a great way to "build relationships, solve problems and have fun." The neat part is I get a chance to live that philosophy on a bigger scale because I can connect with people across the globe. Many of my coolest relationships I have built through social media sites like Facebook and Twitter are with people who I still have never met in real life.
I've been in the service industry since my very first job as a paper boy when I was 14 years old and I've had numerous jobs that involve serving customers and clients ever since. I've been a waiter, bartender, golf pro,beer salesman, Realtor, manager, teacher and speaker.
If you really think about it, I've been in the service industry even longer than the last 31 years of my life because I've been a customer on the receiving side of the services, products and people who deliver them.
Raise Prices. Raise Expectations.
It's almost time for my annual subscription with Sirius Satellite Radio to renew. I have my account scheduled for auto-renewal so it's easy and it doesn't interrupt my life. At the end of each year, my new subscription kicks in.
This week I got a worried feeling that I might have had a credit card "on file" that was an older card and I wanted to make sure the card that would be charged for my 2013 subscription would be used. I logged in to my account and was shocked to see that my 2013 dues were going to be more than 10% higher than 2012. Now I know that 10% isn't a huge increase but like most people, I thought a few things:
Why wasn't I notified of the pending increase?
Will I be getting any additonal services or benefits for this increase in payment?
Can Your Customers Contact You?
As someone who strived to deliver truly remarkable service as a Realtor and now always trying  to create great experiences through my classes, workshops and leadership, I am also one who seeks and demands great service from the companies and people I choose to work with. I don't always get it  but when I do, I try to show my appreciation. I do this in person, via company websites, through social networks and here in the blogosphere.
Some companies make it really hard to reach them. Maybe they are afraid of negative feedback and feel that if people can't connect with them in person, on the phone or on-line that they will just sigh, give up and move on. "If you can reach us, you can't reject us"
Some companies make it really easy to reach them – with chat capabilities, 24 hour toll-free phone lines with friendly operators (think L.L. Bean or Zappos) or real live human beings happy to see you in their place of business.
I tried the chat channel with the folks at Sirius/XM to see if I could find out the answers to my questions. After getting started, I waited for a representative to finally connect with me. No problem waiting a few minutes because it's the holidays, right? Well, the issue was once I was connected it took the rep a long time to respond with the typical "Hi, I'm _____________________. How can I help you?"
It seems when people choose the "chat" option, it's so they can chat. As in, "communicate in a back and forth manner"? After a few minutes of radio silence, I typed,
"Hello? Is there anybody in there?" (insert your own Pink Floyd joke here)
I did finally get a rep to respond yet he really had no answers to my question of why the fee increase and has there been any additional services to justify the hike? All I got was a "cut & paste" statement from the marketing department explaining that they haven't had a fee increase in a number of years.
"My receiver is an original from 2006. Can I at least get the courtesy of a new radio as a loyal, dues paying subscriber?" I inquired.
The reply? "Please call our service line at XXX-XXX-XXXX to inquire about our "Free Radio Promotion"… which you do qualify for."
Pass the Buck
After reaching someone on the phone line, I realized I had received the on-line equivalent of a waitress saying "that's not my station" when the chat operator told me to call someone else.
The customer care representative gladly told me that I did qualify for the "Free Radio Promotion" and she just needed to know what name I wanted on that secondary account.
"What? I don't want another account. I thought you were just offering me an updated radio as part of my fee increase," I stammered.
"No, the radio promotion is for new accounts only. If you want a "free radio" without an additional account, it will be $69.99."
Maybe where she's from they have a different meaning for "free"?
Do You Hear the Words Coming Out of My Mouth?
Maybe the warden in the Paul Newman classic Cool Hand Luke had it right when it said "what we have here is failure to communicate." I was a bit frustrated by the inability of the Sirius "Customer Service Team"  to do what I thought was answer two simple questions, so I did what many people in 2012 do hoping to reach someone. I took it to Twitter.
I searched to see if  Sirius was on Twitter and once I found them, I also noticed that they had a specific account set up for customer service issues. So I sent a message to share my frustration. Maybe someone in charge of their social presence would hear me, sense my frustration and offer to help?
Hey @siriusxm & @sxm_help – Thanks 4 jacking up your 2013 subscriptions over 10% w/out adding any tangible extra value. #WTF? #Frustrated

— sean carpenter (@seancarp) December 21, 2012
I wasn't expecting an immediate reply, much less an answer at all. Many brands have a presence on the social channels yet, in many cases, it is truly window dressing. The "tweets are on but nobody is home."
That's why when you do get a response, it makes that much more of an impression. Less than 90 minutes later, Kate from the SiriusXM Listener Care team showed me she was LISTENING.
@seancarp Okay, could you send me an email w/ your contact info to sxm_help@SIRIUSXM.com, so we can help. -Kate

— SiriusXM Help (@SXM_Help) December 21, 2012
To make a long story a bit shorter, one of Kate's teammates, Jamie, reached out to me via email and simply stated his desire to help. He truly sought to hear my side of the story, tried to understand why the emails from SiriusXM announcing the fee increases didn't get delivered to me (their emails are all filtered as spam by our servers) and explored some radio package options for me as a customer.
A brief exchange of emails helped us better understand each other's position and once we had figured out the best option for me as a loyal listener, Jamie coordinated a time to call me and confirm what would happen next. Jamie called me as promised, we had a nice conversation and we were able to secure a new one-year agreement before we had even hung up.
A Win-Win Outcome
SiriusXM wins the customer retention battle.
I win another year of commercial free radio while driving through the boring landscapes of Southwestern Ohio. 
Major kudos 2 @siriusxm & @sxm_help 4 reaching out quickly 2 a loyal customer 2 make things right. Great response Kate & Jamie #Gr8Service

— sean carpenter (@seancarp) December 22, 2012

And the power of social networking wins to show how customer and client can connect to each other to give (or receive) great service.
It was a team effort: Kate and Twitter helped build the relationship, Jamie helped solve the problem, and I'll have fun listening to Sirius for another year.
Listen Up!
What will you do in 2013 to make sure you are listening to your customers and clients? How will you respond and, perhaps even more importanly, how quickly will you respond? Will you have the courage to do what it takes to make things right?
Hopefully the choices you make and the actions you take will keep the vendor-client relationship "in tune" for another year or more.
Photo Credit: Beverly&Pack via Creative Commons