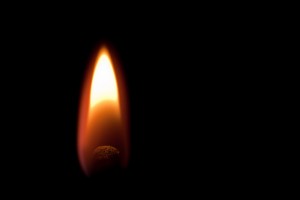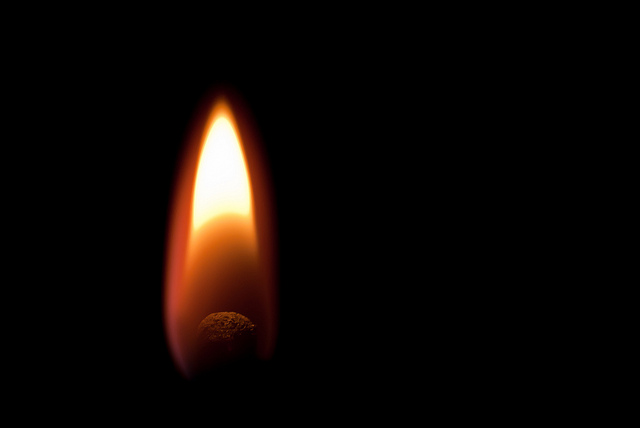 Monday Morning Match is a quick post – maybe a quote, inspirational story or idea – intended to spark some motivation inside each of you so your week gets off to a fantastic start on Monday morning.
When 37 out of 40 Isn't Good Enough
Frustration set in as I watched my Florida Gator Men's basketball team slowly throw away a lead in their weekend game against the Arizona Wildcats. In a great match-up of two top ranked teams, the Gators were in control of the game in for almost 37 of the 40 minutes.
With just 1:30 left in the first half, Florida held an 11-point lead. Poor defense, bad shot selection and 2 turnovers later, Arizona produced a 8-0 run to pull within 3 headed into halftime.
After a tough second half that saw Florida maintain their lead it looked like the Gators would get out of the rowdy McKale Center with a victory and keep their undefeated start to the season intact. Once again, with just under ninety seconds left and the Gators holding a 6-point lead, they found a way to blow it. The Gators found ways to turn the ball over on bad passes, rules violations and poor ball handling and also missed a critical free throw that could have guaranteed at worst, an overtime session with the surging home team.
But alas, the Wildcats rebounded the missed free throw, drove down the court and hit the go ahead basket. The Gators rushed up court to try to get one final shot but ran out of time.
Silly mistakes and a severe loss of concentration meant they would make the long cross-country flight home wondering "what if."
Are You Ready to Finish Strong?
You're just minutes away from the end of the year. You have worked hard all "season" to earn a healthy income, service Sellers and bring Buyers home. Are you poised and ready to avoid the turnovers that could really hurt your momentum?
Here are some things that everyone should be aware of so they won't cause you to wind up on the wrong end of success:
Having your cell phone ringer off and missing an important call. (Yes, having it on vibrate is okay)
Showing up late for appointments, meetings or events.
Running into clients of yours that you have worked with in the past and forgetting their names.
Failing to attend or cancelling sessions with your manager or business coach.
Making decisions on behalf of your clients. Remember – You control the process and let them make the decisions.
Spending all of your time on business support activities instead of business development activities.
Worrying more about how fellow agents choose to run their business than focusing on your own.
Wallowing in pity over a lost listing for more than 24 hours. Spit and move on!
Under-preparing for a client listing appointment that you assume you're going to get only to find out that you're in competition.
Working with Buyers who refuse to meet for an initial Buyer Counseling Session or get pre-approved.
Gossiping and speaking poorly about others.
Today's consumer is expecting photos and/or videos on listing websites. When they see your listing, what will they find?
Starting your day with a pessimistic attitude.
Where are you headed? No business plan = no direction. How will you know if you're on the right path or not?
Neglecting fiduciary duties.
Do you have a marketing budget established for 2013? Or are you going to figure it out as you go?
Just like in most competitions, you never can really know what your opponent will do until you get into the heat of the battle. Most people are calling for the market to be strong in 2013 which means that we'll be facing more competition. I hope you'll avoid those costly turnovers that could mean the difference between a top ranking and a tough loss.
Build relationships, solve problems and have fun.  – That's a sure-fire 3 point play that will help you score big  all day and all year long.
Photo Credit: Derek Gavey via Creative Commons