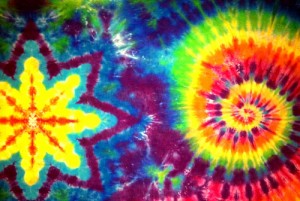 It's that time of year when people start going through their files and deciding what to keep in the new year, what to update and what to get rid of.
There's probably a file cabinet in your office full of old builder floor plans that you've been saving for years, just in case someone in the office needs to know what the measurements are of that ol' Dunwoody model with the 4′ bump, right? Or maybe you're thinking that the worn out box holding all of your dial-up modem pieces and broken lock box parts will be a great candidate for American Pickers if those guys would only pop in to your office one of these days.
Earlier this week I suggested that it's the perfect time of year to review and update your personal profile. Have you done that yet?
I also suggest that you take some time as 2012 winds down to really take a good look at your current listing presentation. You might refer to it as a "Marketing Presentation" or a "Seller Services Proposal," but whatever you call it, is your approach to the seller of 2013 good enough to make you "the chosen one" when it counts?
Are You In Concert with Your Audience?
One of the first things you need to determine as you build a powerful vehicle to show the customer what you do to get homes sold in your local market is how are they going to want to "hear your message"?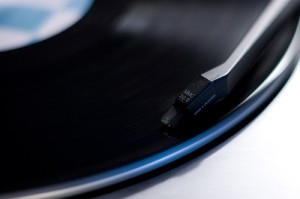 Tomorrow's client most likely will not be the same as yesterday's client. Don't be surprised if your 33 LP's just don't sound as good to someone who prefers to listen to their iPod with SkullCandy ear buds.
How do you deliver your presentation? Is it an electronic presentation delivered to your customer on an iPad or laptop? Do you send it via email ahead of time or perhaps even stream it live via Facetime or Skype? Are you "old school" and print out all of your pages, snap them into a massive 3-ring binder and then wheel it in on a dolly?
Please don't tell me that you don't have a listing presentation. *sigh*
Take Some Lessons from Taylor and Jerry
A good listing presentation should be a blend of a Taylor Swift concert and a Grateful Dead show. Now hold on. Don't change the channel and before you ask; "yes," I have seen both of these acts, live in person.
Let me explain…
I saw Taylor Swift, arguably one of the hottest act in country music, with my family when she came to Columbus last year. I thoroughly enjoyed the show and seeing my daughter so excited to see one of her favorite performers that she cried as Taylor took the stage was a cool "Dad moment." (After the show I am convinced that my son clearly prefers baseball games or even watching paint dry)
I am pretty sure I've been to at least 9 Grateful Dead shows in my life but, like most DeadHeads, that number might be off as there could be a few shows I thought I attended but didn't and others I have "magically" forgotten about. Ever since lead vocalist Jerry Garcia passed away in 1995 the Grateful Dead hasn't toured, but most of the remaining members have continued playing in various groups and in an assortment of tours. As one of the bands songs from the 1975 album Blues for Allah says, "…the music never stopped."
So what the heck does listing a house have to do with songs like Hey Stephen or St. Stephen?
Well, probably a lot more than you think.
In fact, if you would put as much planning into your  listing presentation as Taylor Swift or the Grateful Dead put into delivering a great experience for their fans, you might be one of the top-selling agents of all time.
"Speak Now" and You'll Be "The Lucky One"
Taylor Swift has one of the more choreographed, logistically planned performances I have ever seen. From the double-digit costume changes to the multiple stage configurations, it was evident that Swift doesn't just show up and sing. It was a well planned evening and she made sure she played all of her hits, because that was what the audience was expecting.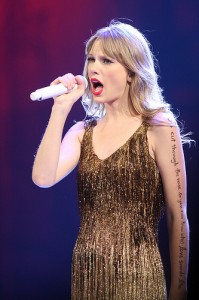 Have you planned out the entire process for you to successfully take a listing? At the initial call, do you pre-qualify the potential sellers with a detailed list of questions designed to uncover urgency and motivation? What materials to you deliver each time in your packet of information about you and your company? (We call it a "pre-listing packet" but I suggest you don't use those words with a seller. They don't think of their home as a "listing.")
Do you plan to do it all in one step or does a two-step process make more sense so you first have a chance to meet, assess the property and decide if you even want the listing? When you arrive at the house do you tour the house first or sit down and find some common ground the way Taylor Swift chatted up the audience full of screaming fans after her opening number and acted as if they were long-lost friends?
Of course, it's important that you don't miss anything that helps you get the job done in the challenging market we're in. Be sure to discuss how the market works, how your marketing is designed to bring the best buyers to their door and how part of your job is constantly listening to the market to see if the perception of value is there or not.
Sure, your future fans want to know that you can "sell" this one the way you have sold others but they don't want the same show that the people in Detroit say. They want a little bit more.
The Listing on "Shakedown Street" Might be the Result of "The Greatest Story Ever Told"
It needs to be said that the actual concert is just part of the "Grateful Dead Experience," the same way the listing presentation is just a part of the decision most Sellers will make on whether or not to hire you to help them solve their housing dilemma. You just never showed up 5 minutes before the Dead took the stage and left before the encore…and if you did, you were doing it all wrong. There's the hours before in the parking lot enjoying the carnival like atmosphere and the post-show celebration where people share grilled cheese sandwiches and arrange rides to the next location on the tour.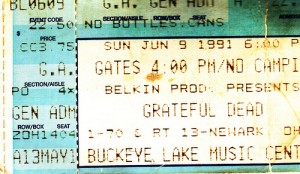 The neat part about a Grateful Dead concert for those who have never been is they were never the same show twice. Traditional bands like The Rolling Stones or Aerosmith might play the same songs at each tour stop, the Dead didn't feel like doing things the same way twice.
Every night, they played different songs and if you saw them (or listened to their live recordings) enough, often different versions from one time to the next. One night Friend of the Devil would be a fast-paced, mariachi-band inspired sing-along while the next time they played the song it might be a drawn out ballad.
The Grateful Dead was great at "reading the room" or "playing to the vibe" that was in the air that night. Sometimes it was a fast-paced show with lots of rhythm the way some Sellers are fine with a "just the facts, ma'am" discussion of suggested listing price and where to sign on the contract. Other nights the Dead would meander through the playlist the way many sellers don't want to feel rushed and cover all the bases.
If you've done your job right and you secure the listing, your marketing efforts draw a large crowd and negotiate a successful sale, you'll have them cheering for more. When it's all done and you've put everything you had into your show, you know what's coming next.
The satisfied sellers will share their experiences with their family and friends and encourage them to "give it a try" as well.
People can list houses every day the way cover bands play concerts but you must be willing to deliver a memorable experience the way a Grateful Dead show makes people talk about it years later?
What Song Will You Sing in 2013?
If you want, you can leave everything the same. Keep singing the same exact song you have in the past. Don't add anything to your boring stage performance and don't waste any time on the "experience" that might happen organically outside of the arena.
Or, think of ways to add a mixture of Gen Y pop and Nashville charm to your unique selling proposition while still paying tribute to the free-spirited Haight-Ashbury movement and classic rock feel that has stood the test of time.
No matter where this long strange trip may take you, I hope your potential seller doesn't say "we are never ever getting back together."
Until next time, keep building relationships, solving problems and having fun.
Photo Credit: SurFeRGiRL30 via Creative Commons
Photo Credit: ThomAs' via Creative Commons
Photo Credit: EvaRinaldi via Creative Commons
Photo Credit: Kansasphoto via Creative Commons