When you put on 3D glasses at a movie theatre, everything changes.
Well, not really. Nothing actually changes in the theatre. What changes is what you see right in front of your eyes.
Have you ever taken the glasses off and looked at the movie screen? You can still see the images moving past you on the screen but they appear blurry and don't look exactly "right."
Sometimes the same thing happens to us in real life but we don't own a pair of super cool 3D glasses to help us see all the incredible things that are right in front of us.
It's critical that we find a way to start "seeing" the action in front of us more clearly and finding out how to connect the activity in our lives into the recipe for our success.
Are You Ready?
Earlier this week I was honored to be invited to speak to a class at Bishop Ready High School here in Columbus. I originally was going to be speaking with Mrs. Illig's Business class about a career in real estate. You see, Mrs. Illig is a new teacher at the high school and wants to start opening up her students eyes to all the cool careers and possibilities that are available to them outside of the school walls.
In chatting with Mrs. Illig, we decided that it might be a good idea to start with the concepts of goal setting and leadership before we looked at different careers because those two topics could create a strong foundation for any other dream or idea that might spring from these workshops.
She started with it being just a session for her business class but then she thought it might be neat to open up the session to the rest of the school in case others might want to attend.
I was thrilled on Tuesday when over 150 students and several teachers filled the Bishop Ready cafeteria to listen to my presentation titled "Living Your Life in 3D; How to Dream,  Design and Do What It Takes to Become a Successful Leader in Business and Life."
We started by talking about the difference between requirements and expectations and then tried to define the word "success." I wasn't looking for a textbook definition like the students are probably used to giving in a classroom setting. I wanted them to decide what success meant to them. Then they were asked to share their definition with someone sitting near them.
I called on a few people to share with the entire assembly and they had some good thoughts.
"Setting a goal and achieving it."
"Doing what you said you would do."
"Having a solid Twitter follower to following ratio" (This one made me and the rest of the students laugh). 
I asked how many student's definitions of success revolved around or included the concept of money. About 20 hands went up. I asked someone to share their definition and a young man named Alex said success was "chillin' with my friends."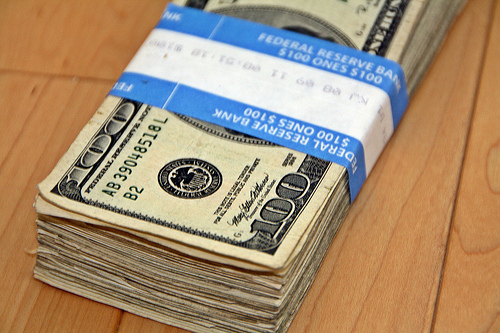 "Okay Alex," I said. "I want you to picture that you are sitting there and I give you one million dollars in cash. Stacks and stacks of hundred-dollar bills, piled all around you."
"How do you feel about that?"
'Great," replied Alex, with a huge smile on his face.
"Here's the thing. Pretend that all you can do with the money is sit and stare at it. It's no good to you. It really doesn't do anything and you until you actually use it for something. You dreamed of money yet now that you have it…nothing.
So just having money doesn't help you chill with friends, does it?
"You have to specifically think of how you would spend the money you earn/inherit/win/marry in to/etc. What would you buy? Who would you spend it on? Where would you go?"
I think Alex and his classmates understood my point. Having the money isn't what's important. What you do with it is.
One of my favorite quotes about money and success comes from Bob Dylan. When someone asked Dylan how much money it takes for one to be considered a success, he said, 
"What's money? A man is a success if he gets up in the morning and goes to bed at night and in between does what he wants to do."
What do you want to be when you grow up?
This is a great question and one that many people, even as grown ups, couldn't answer with much accuracy. At Tuesday's session I heard answers like:
"A computer programmer"
"An accountant"
"A psychologist"
"The President"
What? I inquired a bit further. "The president of what? A college? A company?"
"No," replied freshman Nick Durbin. "I want to be President of the United States."
Nick didn't say this with hesitation. He didn't stutter. He wasn't just trying to "impress the ladies" at a school assembly. He really believed that as of October 29, 2012 he has a chance to be the President of the United States.
You know what? At this point, he has every requirement covered that he has direct control of – he was born in the United States.
What else is needed?
After we figured out what they all wanted to be, we had to look at some other components that led to success.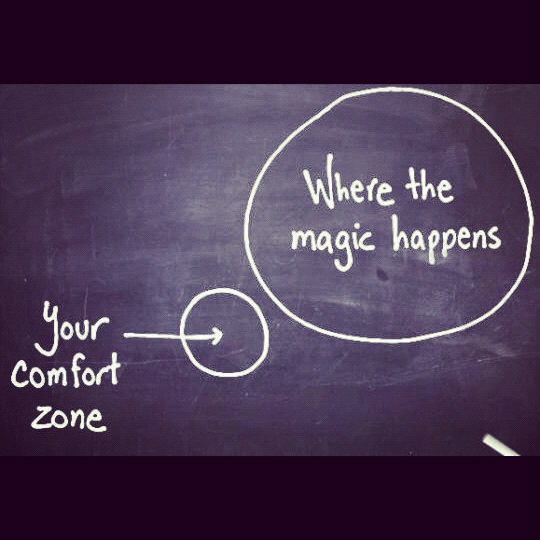 We looked at their "confidence of youth" and established that where they wanted to be was clearly beyond where they are right now. They all realized that although their "comfort zone" was just that – comfortable – that they wouldn't be able to "become better" by being satisfied with the status quo.
We focused on the importance of a good attitude and how they would have to choose what aspects of their day they could forget about and what they would have to learn to work around.
Dream, Design & Do
Goals are all about where you want to be, not where you are. Goals truly allow people to expand their "belief boundaries" and reach new levels of success. Determining a goal and programming your inner GPS is really the first step in a long journey towards success.
Connecting our goals with our activities requires a true alignment – when the "hands and feet" of our job converge with our "head and heart." There is a big difference between someone who does what they do because they (physically) can as opposed to the person who does what he or she does because they have a tremendous passion and enthusiasm for their occupation, career or position. The person doing the job or service feels it and so does the person benefitting from or experiencing the product.
Finally, we do what we need to do by holding ourselves accountable. The way we do that is:
Accepting candid feedback.
Not wasting time and energy on the things you cannot control.
Committing yourself 100% towards whatever it is that you're doing.
Acknowledging and accepting all problems and challenges and meeting them head on.
Being able to accept your own results…event if they are less than what you desired.
The really neat part about standing in front of these students and their teachers was this is the point of the session where they really started to "get it." It didn't matter whether they were freshman, sophomores, juniors or seniors. They all were figuring out that if they can start programming their internal GPS now, they have a much better chance of reaching their destination than if they just get in the car and drive.
Where Are You Going?
As we approach the final few months of 2012, do you have any idea where you'd like to be at this point in 2013? what about 2015? 2020?
It really would help if you can clearly identify exactly where you would like to be.
Have you met with a manager, coach or mentor to determine the best way to achieve the desired results you seek?
Are you willing to do what it takes to achieve success?
Can you clearly see the opportunities in front of you?
Building the map isn't easy but it's not like you can pop in to AAA and ask for a TripTik. Your "destination" isn't as easy as telling the attendant you want to go to Disney World or Phoenix.
Stop the confusion in your future.
It's time to put on your 3D glasses and start seeing your destination a little bit more clearly.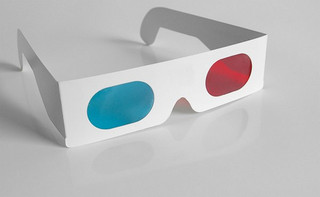 Photo Credit: Matt Neale via Creative Commons
Photo Credit: 401 (K) 2012 via Creative Commons
Photo Credit: Sean's Instagram
Photo Credit: Xenmate via Creative Commons