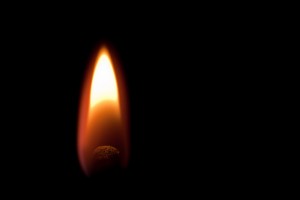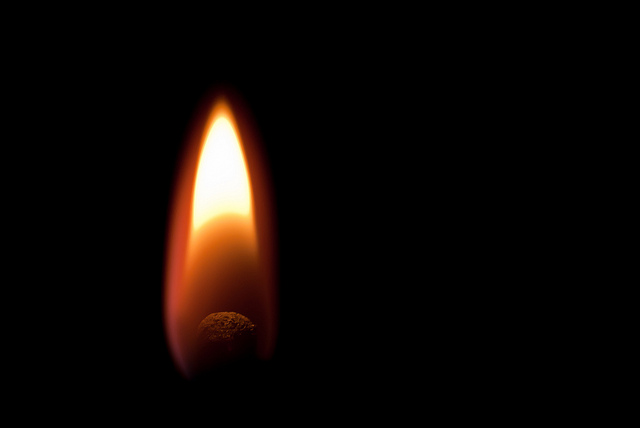 Monday Morning Match is a quick post – maybe a quote, inspirational story or idea – intended to spark some motivation inside each of you so your week gets off to a fantastic start on Monday morning.
By all accounts, the real estate market has been strong across the country this year. Locally, reports of improved numbers compared to years past have been consistent and economists and other experts generally see continued growth in the short-term. It should be said that the positive growth we have experienced this year isn't exactly a boom like we saw in the early parts of the 21st century. Climbing a few steps out of your basement doesn't exactly put you in your attic. There is still a long way to go for recovery of a positive, appreciating real estate market across all areas and price points.
There aren't many agents who can look back at their best years ever in the business and say they didn't experience a great 1st quarter. Getting off to a fast start in January, February and March is almost a guarantee of a successful year when it comes to growing inventory, closing sales and earning  income. But when you add it all up, the 4th quarter counts just as much as the 1st.
As we approach the final quarter of the year, now is certainly not the time to take your foot off the gas pedal. In fact, there is so much potential built up in these last three months that those who stay focused are sure to reap the harvest of their efforts. 
"Autumn carries more gold in its pocket than all the other seasons." ― Jim Bishop
Want to finish 2012 strong and position yourself for a great start to your 2013? Then start preparing  to give it your all this F-A-L-L.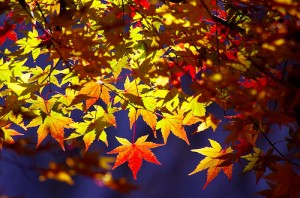 F –

F

ocus on Your

F

ollow-Up.
Now is not the time to ignore those who have helped you in the first 9 months of the year, and don't forget the current clients and pending prospects you have in your pipeline.
Each day, you should be making contact with current buyer clients to keep them updated on what is available and what is happening with the local real estate and  financial markets. You should have some sort of drip campaign for those soon to be clients so they are sure to keep your name and brand at the time of their mind.
How often do you contact your current sellers? Once a week should be the minimum so you can update them on your efforts to get their home sold and show them how you are helping them make good decisions on their position as well as sharing your upcoming marketing plans.
It's also a great time to examine your follow-up campaigns for any of your clients who have purchased or sold a home this year, referred you a client or are in your "bullseye" of advocates. You must continue to earn their trust by showing them you are confident, competent and consistent with your real estate skills and services.
A – Hold Yourself

A

ccountable.
When was the last time you looked at your 2012 Business Plan? (You do
have
a business plan, right?) Are you keeping your appointments with your coach, manager or mentor? How are you insuring that a majority of your day is spent on business development activities and not business support activities?
Regardless of what has happened in the first 9 months of the year, it would be a great time to put some 4th quarter goals down in writing. It's hard for many of us to "see" our yearly goals but we should have a much clearer picture of what is in our view between now and December 31st. Put down your desired income, number of closed units, new clients, and weekly appointments you would like to secure. Then share it with someone.
Where accountability and discipline meet, success is usually found. (Tweet that!)
L –

L

everage your Listings
. As the leaves drop, traditionally the number of buyers looking for a new home slows down as well. That, in turn, causes some sellers to think that waiting until the spring is their best chance for a quick sale at top dollar.
But with interest rates still near record lows and prices starting to show signs of improvement, more buyers might be ready to react now. Many of those home buyers will first be sellers who realize the great opportunity in front of them.
Prepare and execute a plan to build your inventory now so you can be in position to capture the serious buyers who will be looking throughout the last 90+ days of the year and at the same time, help the home sellers move to their next phase of life. As your inventory grows, it puts you in a powerful position heading into 2013 to capture all of those "new buyers" that have penciled in 2013 as their "year to buy a home."
L – "Live your life and let real estate happen in the cracks." That is something I have believed and said to agents for years. Too many people try to to just the opposite – live real estate and fit their lives in the cracks – and too many people end up failing at both.
What are your passions? Who inspires you when you spend time with them? Where do you go when you need to recharge your batteries? Many of the most successful Realtors I know are active in their communities, local charities, their kids schools, churches and other activities outside of the real estate industry. Because of their dedication and ability to show people who they really are, people want to do business with them when they have a real estate need or referral.
What are some things that you want to do between now and New Year's Eve? Trick or Treating with the kids? Attend a sporting event with some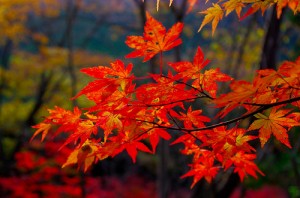 college buddies? Sign up and attend a class at a local school or community college? Donate some time at an area food bank or collect clothing items for local homeless?
If you could write your own script to building relationships, solving problems and having fun, what would it look like?
Start doing that today because before you know it, you'll be busy raking leaves.