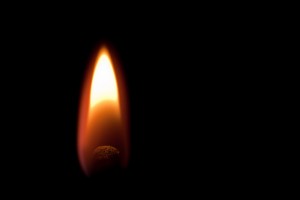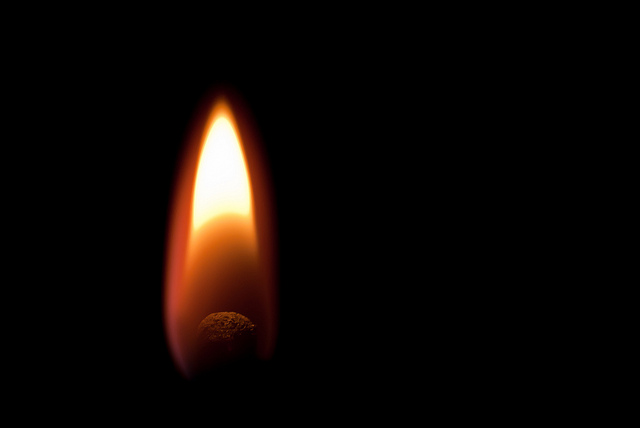 Monday Morning Match is a quick post – maybe a quote, inspirational story or idea – intended to spark some motivation inside each of you so your week gets off to a fantastic start on Monday morning.
When you are afraid of something, do you announce to others that you're afraid?
If you felt intimidated, do you think of ways to overcome the perception of someone else's dominance or do you allow the pressure from this perceived weakness to overwhelm you?
In your biggest moments, do you allow yourself to doubt your ability?
Facing the Giant
This past weekend I was coaching my son Ryan's baseball team and we were playing the top team in the league. The Astros have some really good players and have been known to hit a lot of home runs. Coming in to our game, they were undefeated and had beaten every team they faced by the "run rule" – a premature ending of the game when one team is up by too many runs. The Astros have lots of good ballplayers but they also have one of the tallest 5th graders you'll ever see. He probably stands close to 5'8".
If you ask Ryan and his Devil Ray teammates, this kid is as big as an NFL linebacker and throws faster than a Major League ace like Justin Verlander or Aroldis Chapman. Our team stood in the dugout as the Astros warmed up, mouths agape, and questioned if anyone could even get their bat on the ball when this giant of a boy pitched.
Ryan and his teammates are just 9 and 10-year-olds so they don't have enough experience or understanding of human psychology to realize that they were already beaten before they even took the field. They didn't believe they were going to get hits, they didn't think they could get outs on the Astros batters and they certainly never envisioned being competitive with the Astros, let alone winning that game.
You're an adult though and you do know better.
You have to believe that your next phone call will be the one that secures a quality appointment. Stay positive that the offer you submitted will be accepted. Have no fear on your next listing appointment you attend when you find out you'll be facing the top agent in your market. Rejection is not the worst thing that will happen to you so don't fear being told "no" or "not interested."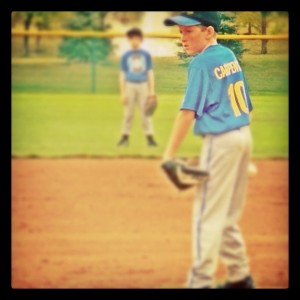 You'll never achieve day to day victories and have a chance at scoring the biggest upsets if you first don't believe in yourself and the value you bring to the game.
Get out there this week and build relationships, solve problems and have fun.
Game Recap
In case you're wondering, the Astros killed us. We were "run-ruled" after just 4 innings. Sadly, most of our kids struck out. Many of them just watching the ball zoom by. We only managed one hit off these quality pitchers – a double ripped off the bat of my son Ryan. (Yes, I am a biased and very proud Dad)
Hopefully the next time we face the Astros we'll have a few more kids who aren't afraid of striking out or losing a game and look forward to the challenge instead.
Flame Photo Credit: Derek Gavey via Creative Commons
Baseball Photo Credit: RLC Photography