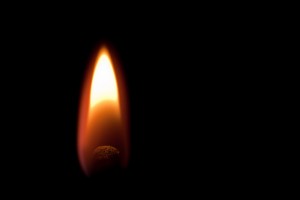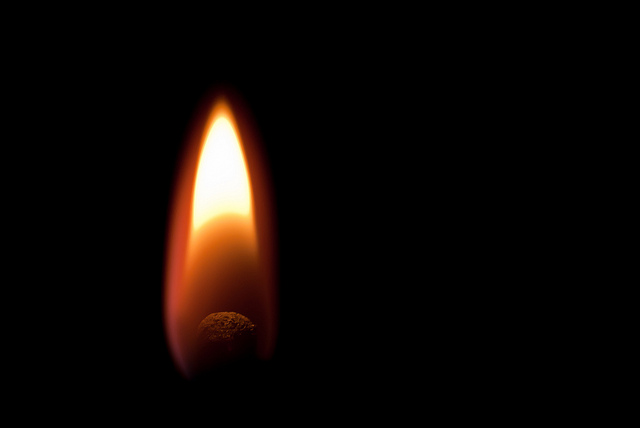 Monday Morning Match is a quick post – maybe a quote, inspirational story or idea – intended to spark some motivation inside each of you so your week gets off to a fantastic start on Monday morning.
One of the surest ways to make sure your week gets off to a great start is to secure some new business. See if any of these ideas might help fill up your "To Do List" for today or even a few days this week:
9 Things to Do This Week That Might Lead to Business
 1. Call your listing in your current inventory that has been on the market the longest and seek an appointment with the Sellers to discuss your marketing efforts as well as the current market conditions. With school starting across America this week and next, it's no secret the buyer traffic may begin to slow down. A "repositioning" of the property might be just what's needed to create the perception of value needed to produce and offer and a sale. Don't be a wimp and do this over the telephone. It's much more powerful to get face to face and allow the emotions to show – both yours and the Sellers.
2. Schedule another Buyer Counseling Session with any buyer you have been working with for more than 30 days or shown more than 15 houses. Either they don't know what they're looking for or you haven't properly identified their needs and set the proper expectations. The biggest difference between lookers and Buyers is lookers don't write offers. Buyers do. (Click here to watch the Carp's Corner video blog on the 5 Reasons for a Buyer Counseling Session) 
3. Update your Facebook Business Page by adding a photo, a relevant article, a video or something unique. If you aren't doing this at least 2-3 times each week, do yourself a favor and delete it.
4. Get up 30 minutes earlier than usual every day this week and read something. This can be a book, a newspaper (do people still get these?) or a blog. Consider a content sharing app like Zite that gathers articles you like based on a profile you create when you first log in. Share anything you learn or inspires you with your social networks or better yet, a specific person who you think of.
5. While we're on the topic of apps, review your apps on your iPad and mobile device. If you haven't used an app in the last 30 days, really ask yourself if you ever will. If the answer is "no," delete it. It's just serving as another distraction. Ask the people you run into this week what their favorite app is.
6. Review every name in your database/SOI and delete any name you don't recognize. Most Realtors get in the habit of adding names from open houses, networking events and phone calls yet when actually trying to put a name with a face, you see no connection. The more names in your list that you will never reach out to just distracts you from following up with those you should be contacting.
 7.  Check your Facebook account to see if there are any "events" that your friends may be hosting this week. Perhaps you could attend but even if you can't, drop a note on the event's page wishing them luck.
8. Review your business plan. You do have a business plan right? When was the last time you looked at it? Are you still on track? There are a little more than 4 full months left until the ball drops on 2012. What needs to happen in the next 30 days that will get you closer to achieving your goals?
9. Do something fun. What is your favorite activity that gives you energy, makes you laugh or allows you to smile? Do that more this week because when you create positive energy, it is shared with everyone you encounter.
Focus on Activities, Not Results
Any or all of these suggestions are designed to help you get in front of more human beings. Trust me when I say that the people in your office are not going to use you as their Realtor.
Don't worry about the immediate results. Focus on creating good habits that will lead to more business. Use these ideas in an effort to schedule at least 3 appointments this week. Certainly listing appointments or buyer counseling sessions are the target but even meeting someone for breakfast, lunch, coffee or cocktails gives you a chance to build relationships, solve problems and have fun. You do that enough and you'll eventually start securing more of the business generating meetings with listings and buyers. 
Just think if you could consistently schedule 3 appointments each week how quickly you could be in the coveted "top of mind" position when people hear, see or think "real estate."
Carp's Corner tip:  Think about fellow parents who will suddenly have some free time with the kids back at school
Review this list and write down the one or two you will act on today. Then, like a good ol' bottle of shampoo, lather, rinse and repeat.
Photo Credit: Derek Gavey via Creative Commons
Photo Credit: Raelene G via Creative Commons