A Referral In Action
I had dinner and drinks with a good buddy from Greenville, South Carolina the other night. We met at a pub that I was originally referred to by one of my co-workers and I have now made it one of my regular spots when I visit Cincinnati to teach.
As we were enjoying a cold draft beverage and dinner, my friend shared a story of how he helped his daughter secure a new job the last time he was in this same pub. He started talking to the person next to him and found out she was also from out of the area. She worked for a large national bank/lender that he knew well from his home area. During the conversation he mentioned that his daughter was looking for a new career opportunity.
To make a long story short, she now is in training with this company in Charlotte, NC and will soon be one of their newest loan officers. In this story, everyone wins. 
My friend is thrilled his daughter found a new career opportunity that she is really looking forward to. The daughter will begin a new career and the lady from the bank was able to help add a future star to her company's ranks. And remember, neither my friend, his daughter or the lady he met were from the area. All three lived elsewhere but a simple conversation and the desire to help someone resulted in a win-win-win situation.
Imagine if my friend's daughter needed a house instead of a job. Or perhaps she now had a house to sell as a result of this new career. I feel good that I might have been one of the first people my friend thought of and called to help.
Can you see the power of a great referral? My conversation with my friend really got me thinking about some of the easy ways to earn more referrals. How can Realtors increase their chances of being in the same position as my friend's daughter in this story?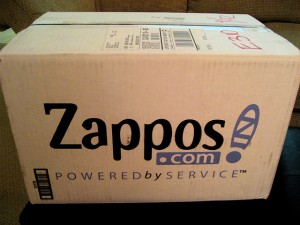 1. Provide a Memorable Experience – It all starts and ends with this one. In today's fast paced world of social media and ratings sites like Yelp, people are demanding great service how they want it, when they want it. Sure, perhaps some people's expectations on how quickly their local McDonald's line will move during a lunch break are out of whack but understand that companies like Zappos, Amazon, Starbucks, Panera and Apple have raised the bar when it comes to service expectations.
I've always maintained however, that it is more than just the service you provide. You must create a memorable experience. From start to finish and even beyond the sale, are you doing things that make your clients say "wow!"? People rarely will refer a service or product because of good service alone. Everything about the experience must exceed their expectations otherwise it just falls into the "average" or "satisfactory" category.
2. Give More Referrals – The more times you direct people to great experiences, the more they begin to trust your referrals. When my friend Teri Conrad told me about a great pub in New York City near Ground Zero, I figured I'd check it out. When I had such a great experience, I decided to go back a second time and after another even better experience, I was inspired to write a blog post about it. Now you can be certain that if Teri tells me about another cool spot in another city, I'll probably check it out. Plus, because of the great experience, this place has become one of my highly recommended spots to visit in NYC.
I also now want to have the opportunity to tell Teri about an awesome restaurant, movie, hotel or vacation spot. I feel that I owe her a memorable experience the way she told me about O'Hara's.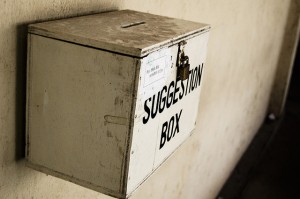 Go out of your way to give more referrals and the way the world works, you'll start getting more referrals. People will think of you more when they re-visit an establishment for the second time that you sent them to. When they book another vacation to the quaint bed & breakfast that you recommended, they will think of you. Earning a place in the "top of their mind" it increases the chances that when they see that For Sale By Owner sign in their neighborhood, they will think of you.
3. Be Knowledgeable About Your Market and the Markets Around You – I'm sure you know this but not every Realtor is extremely knowledgeable about his or her local real estate market. Oh sure, we'd love to think that every agent is an expert, but the truth is many can barely work the MLS. The only time they go in to the MLS is when they have to search for homes for one of their buyers.
The more you learn and know about your markets (and the systems such as MLS and any other technology vehicles to examine the market), the less time you'll need to spend researching properties for buyers and preparing market analyses for potential Sellers. With that extra time, you'll be able to expand your study to neighboring markets, towns and cities. Before you know it, your understanding of the "Macro" market is close to expert level.
Who do you think will those fellow agents across town send referrals to? The agent who only knows one neighborhood or the agent who knows all the neighborhoods. No one wants to refer their friends, family or clients to someone who might not provide an outstanding level of service and care so they will make sure they go with the best.
You can demonstrate your local micro and macro-market knowledge through blogs, videos, social media and direct mail. Utilize tools like Yelp! the way Team Diva of Coldwell Banker Bain does or Foursquare the way that Matthew Shadbolt and The Corcoran Group in New York City do. When I think of real estate in Phoenix I think of The Phoenix Real Estate Guy, a.k.a Jay Thompson.
You know what's funny? Jay now works in Seattle for Zillow but he would still be one of my first phone calls if I needed help with anything (real estate or not) in or around the Phoenix area. His market expertise earned my trust and I have never even met him.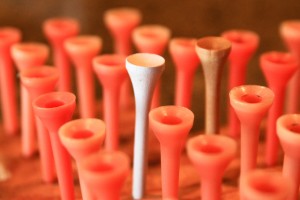 4. Be Visible – How much time are you spending outside of your office? I'm not talking about when you're out with clients showing houses, doing listings presentations and presenting offers. I'm talking about being visible and active in the community.
Do you participate in your local board of Realtors? Are you on any committees giving you a chance to not only give back to your industry but also build relationships with other brokers and agents? Have you supported any events or causes at your state association or with the National Association of Realtors?
As I write that last paragraph it made me think of people like Brian Copeland in Nashville, Nobu Hata in Minneapolis and Chris Nichols in Salt Lake City. Their commitment to the real estate industry at the local, state and national level helped make them visible beyond their office walls. They aren't doing those things for referrals but if I ever had to send a lead of a good client to their areas, I know who would be on my very short list of names. 
Are you active in your kids schools, your local community, a favorite charity that has meaning to you and your family or another organization? You'll quickly find that people want to work with people who share common interests. Let people see you passion for helping others and when it's time for them or someone they know to get help with a real estate matter, guess who they will turn to?
5. Ask – It's amazing what you will get if you just start asking people. When was the last time you asked someone "can you do me a favor" and they frowned and said "no"? There are plenty of people out there who love to help other people. I'm sure that you have worked hard to build your database up since the day you started in sales. Your sphere of influence list – that is "people who you know and they know you" – is filled with clients who have done business with you in the past and plenty of people who want your success almost as much as you want it yourself.
Don't be afraid to ask them for referrals. You're in sales. It's part of what you do.
Asking for business shouldn't be the only thing you ever talk to them about but it certainly shouldn't be something you avoid or get nervous about. You deliver great service. You're great at building relationships, solving problems and having fun. People would be crazy not to make sure that their friends family and connections use you for their real estate needs. When you believe in yourself, others will too.
In fact, it's been a while since I asked you but would you, oh loyal Carp's Corner reader, do me a favor?
Do you enjoy this blog and find it has valuable tools, tips and techniques to build your business? Does it bring a smile to your face, makes you laugh or helps you build relationships, solve problems and have fun?

If you said yes, and if you feel comfortable with it, would you mind forwarding it to a friend or colleague and encouraging them to subscribe? I'd love to reach more readers in the real estate community. 

Thanks so much. I truly appreciate your time.
Of course, when you do get a positive response to your request, immediately thank them and even follow-up later with a hand-written note of appreciation. Perhaps even a gift card of a small denomination would be appropriate. Remember what you learned in Psychology 101 – "activity that is rewarded is repeated."
Don't over think it. A successful business and creating consistent referrals boils down to how well you can build relationships, solve problems and have fun.
What is your favorite way to generate referrals? Why do you think it works well for you? How can you start creating more leads?
Photo Credit: TheRitters via Creative Commons
Photo Credit: Hasmil via Creative Commons 
Photo Credit: StevenDepolo via Creative Commons