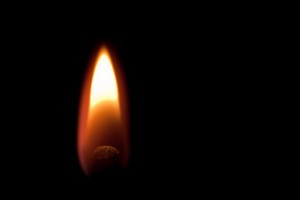 Monday Morning Match is a quick post – maybe a quote, inspirational story or idea – intended to spark some motivation inside each of you so your week gets off to a fantastic start on Monday morning.
Have you ever stepped back to truly assess where your time goes each day? I know that "time management" is one of the most requested topics I always hear people ask for when I visit offices or chat with agents in the field. Everyone seems to be looking for a magic pill or secret system that will make the business development tasks happen without effort and complete all the business support needed each day so that they can spend time doing the fun stuff.
Unfortunately it's just not that easy. You can't really "save time." You have the same amount as the next person and no matter how efficient you think you are, the only way you can "make" time in your day is to take it away from another activity.
"Ordinary people merely think how they shall spend their time; a man of talent tries to use it." – Arthur Schopenhauer
Last week I got to spend about 48 hours with two really smart dudes – David Marine and Ken Brand. David is the Senior Director of Consumer Experience for Coldwell Banker and Ken is the Branch Manager of the Prudential Gary Greene branch in The Woodlands, Texas and the author of the book Less Blah Blah and More Ah Ha. They were in town to speak at some company events that we hosted for our companies in Greater Cincinnati and Central Ohio.
During Ken's presentation he talked about the fact that most people have approximately 1080 minutes each day to spend how they see fit. If you sleep 6 hours a night, you can spend almost 1100 waking minutes however you see fit.
Now many people aim for 8 hours of sleep so if you're prone to hitting the snooze button a few times, you're already down under 1000 minutes each day. Perhaps you only require 4-5 hours of sleep each night but the extra hours you can in your day won't do you any good if you don't find ways to convert those minutes into useful action.
"The man who doesn't read good books has no advantage over the man who can't read them." – Mark Twain
So I challenge all of you to take a serious look at your 1080 minutes this week. Maybe grab a sheet of paper, a moleskine notebook or be uber-detailed in your Outlook and see where you're "spending" your time versus where you're "using" it.
What time do you wake up each day? Do you exercise at home or drive to a gym? Do you have family obligations such as getting kids ready for school or perhaps attending to a parent?
When you get to the office how long do you spend checking email, social networks and other communications? Do you meet with a team or partner each day to learn about every customer, client and closing you have on the charts? Is your prospecting planned ahead of time (names and numbers ready to go, market information pulled in advance, etc.) or do you kind of wait for business to come to you?
Can you identify any areas where you really feel like you're wasting time or not being productive? Is there anything you could delegate to a team member or a sub contractor, assistant or perhaps just eliminate it from your day?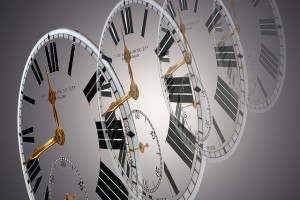 Do you have time blocked out to meet with home buyers and home sellers on your "time" or do you adjust everything for your clients schedule? What does your follow-up system look like so you can continue to remain "top of mind" with clients and other members of your sphere of influence? Have you researched and put into action a "drip campaign" that occurs without you having to touch it each week?
How much time do you spend away from work, maybe with family or on a personal interest or hobby? I always challenge my students and audiences to "live your life and let real estate happen in the cracks."  
How are you living your life?
To realize the value of ONE YEAR, ask a student who has failed a grade.
To realize the value of ONE MONTH, ask a mother who has given birth to a premature baby.
To realize the value of ONE WEEK, ask an editor of a weekly newspaper.
To realize the value of ONE DAY, ask a daily wage labourer who has kids to feed.
To realize the value of ONE HOUR, ask the bride who is waiting to meet her groom.
To realize the value of ONE MINUTE, ask a person who has missed the train.
To realize the value of ONE SECOND, ask a person who has avoided an accident.
To realize the value of ONE MILLISECOND, ask the person who has won a silver medal in the Olympics.

Treasure every moment that you have! And treasure it more because shared it with someone special, special enough to spend your time…. and remember that time waits for no one……

Yesterday is history…..
Tomorrow a mystery……
Today is a gift. That is why it is called the Present.

– Anonymous author
As I often say, if you do nothing else productive,  use time each day to build relationships, solve problems and have fun. 
Photo Credit – Derek Gavey, Creative Commons 2.0
Photo Credit – Alan Cleaver, Creative Commons 2.0