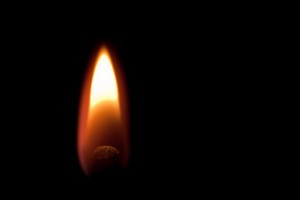 Monday Morning Match is a quick post – maybe a quote, inspirational story or idea – intended to spark some motivation inside each of you so your week gets off to a fantastic start on Monday morning.
In honor of this week's Tax Day (April 17th in the United States this year), here are some great quotes on the topic of taxes.
"People who complain about taxes can be divided into two classes:  men and women."  ~Author Unknown
"It's income tax time again, Americans:  time to gather up those receipts, get out those tax forms, sharpen up that pencil, and stab yourself in the aorta."  ~Dave Barry
"America is a land of taxation that was founded to avoid taxation."  ~Laurence J. Peter
"I'm proud to pay taxes in the United States; the only thing is, I could be just as proud for half the money."  ~Arthur Godfrey
"The best things in life are free, but sooner or later the government will find a way to tax them."  ~Author Unknown
"The wages of sin are death, but after they take the taxes out, it's more like a tired feeling, really."  ~Paula Poundstone
"A fine is a tax for doing something wrong.  A tax is a fine for doing something right."  Author Unknown
"Intaxication:  Euphoria at getting a refund from the IRS, which lasts until you realize it was your money to start with."  ~Author unknown
"You don't pay taxes – they take taxes."  ~Chris Rock
Did you know that…
The federal tax code has increased 16,775%. In fact, according to the U.S. government, the federal tax code contains 3.8 million words, which is approximately 5 times as many words as the Bible. Political Calculations notes that the federal tax code is 71,684 pages in length. 
It's estimated that there are twice as many tax preparers as there are police officers in the US.
In addition to the $20 billion Americans spend each year filing taxes, Americans contribute a total of 8 billion hours each year handling their taxes.
While 84 percent of Americans claim it is not at all acceptable to cheat on taxes, 47 percent of Americans do not even pay taxes.
Here's a great idea for you this week. Give your accountant or CPA a call and see if you can invite him or her out to lunch or maybe meet up with them for a few beers next week once they gets done with their client's late returns and extensions. I'm sure they'll welcome the company of a non-tax person and it'll be a great opportunity to say "thanks" for their hard work and efforts.
Who knows? Maybe they'll know someone who needs to find a great use for that large tax return they just received.
Now get back to work. You've got to earn some income to pay that next quarterly payment.
Photo Credit: Derek Gavey, Creative Commons 2.0