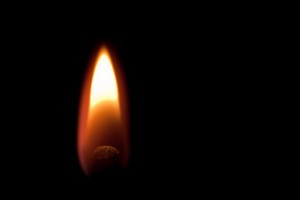 Monday Morning Match is a quick post – maybe a quote, inspirational story or idea – intended to spark some motivation inside each of you so your week gets off to a fantastic start on Monday morning.
We just returned from a family Spring Break vacation to Sanibel Island, Florida and had a wonderful time. The weather was great, the pace was relaxing and the time with the family is always enjoyable. We drove from Columbus which meant we netted close to 2400 total miles driven which is a lot of time in the car. Even with a DVR for the kids to watch, you still end up listening to a lot of commercial radio (I have a Sirius Satellite Radio in my car but not the wife's car. That might change if we decide to drive again).
While we listened to a lot of country radio stations we "seeked" and "scanned" our way through the dial quite a bit, landing on everything from pop to rock to oldies to sports and talk radio. Of course we heard some of today's current hits many times as you would expect but it was odd to hear an older song on more than one occasion and it stood out to me for some reason.
Haven't We Heard This One Already?
I am by no means an avid Michael Jackson fan. Of course, I liked his early stuff (see "Off the Wall", his 5th studio album) back when I was in high school and many of those songs became playlist mainstays at any high school or college dance or social event ("Rock with You," "Don't Stop 'Til You Get Enough" & "Off the Wall"). He certainly crossed many generations and cultural groups with his 6th album Thriller. 
Even with all of the hits on those two albums alone, we only heard one song from either of them – "Billie Jean". But it was the song from "the King of Pop" that we heard twice that seemed out-of-place; "Man in the Mirror" from his 7th album "Bad". Not that it wasn't a great song (it actually reached #1 for 2 weeks in 1988) but it probably wouldn't be among the first two or three mentioned by most music fans when asked to name some Michael Jackson songs.
It's got a really good message about taking control of your life and worrying about the things you can control as well as helping others who might need it and not be as fortunate as you.
There is a Chinese proverb that almost says the same thing as Jackson does in the song but in fewer words…
"A man's fortune must first be changed from within"
As you kick off this new week, I challenge you to ask yourself what you're going to do to "make a difference"? What do you need to do to "make it right" for somebody else? It's time to stop waiting for others. If you want to achieve success and happiness, look no further than the man (or woman) in the mirror.
Have a great week building relationships, solving problems and having fun. 
Click here if you don't see the video above
Photo Credit: Derek Gavey via Creative Commons