If you're a parent or grandparent, you may have read the book "If You Give a Mouse a Cookie" by Laura Joffe Numeroff. There's also "If You Give a Pig a Pancake," "If You Give a Moose a Muffin" and many more.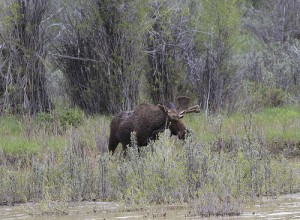 In each of these books, one thing leads to another and another and another. First a moose wants a muffin and before you know it, there's a puppet show in your living room with a 7-foot herbivore.
It got me to thinking what might happen "If You Give a Realtor a Road Map" –
If you give a Realtor a road map,
He might also call it a business plan.
Now that he has a business plan, he might start to treat his career as a business instead of a job.
Now that he has a business, he'll start to show up every day and focus on business development activities.
Focusing on business development activities will force him to realize how important it is to have a detailed, complete, technology-based database of names and contact information for the people he knows.
Gathering names and numbers for his database will reacquaint him with many people in his life that he hasn't spoken to in a while. He'll realize that these people already "know" and "like" him but might not "trust" him, so he'll want to increase his market knowledge to earn that trust.
Spending time researching the market will improve his market knowledge and make him more of a trustworthy expert when it comes to "all things real estate."
Becoming an expert on "all things real estate" will make him a go to source for consumers in his market.
With more and more people wanting to talk to him about their real estate needs, he will realize the importance of knowing what to say
He'll sign up for classes and coaching sessions that will help teach him dialogues that have been proven to work in many different sales situations like dealing with friends and family, For Sale By Owners, Expired Listings, Open Houses and floor time just to name a few.
Before he knows it, practicing these dialogues has helped him internalize the words and how to say them so now he speaks with confidence and consistency
With his confidence growing, he is more likely to overcome objections, leading to more people wanting to work with him than before.
With more people to work with, he is listing more homes and writing more contracts.
More listings and more contracts means that he can reject those customers who want to overprice their home or expect him to reduce his commission.
With his increased inventory and number of closed transactions, he'll get more calls and inquiries from other potential sellers who need proven service today more than ever.
He'll need to consider hiring an assistant, a buyer's agent and perhaps a transaction coordinator to help him handle his increased responsibilities and these people will help him handle the added business support activities that a successful plan creates, allowing him to spend more time on business development activities such as following up with clients and his sphere of influence.
A regular system of follow up will mean more appointments with customers.
More appointments will allow him to build relationships.
Building relationships with more people will allow him to help solve more problems.
Solving problems for his clients will allow them to have more fun.
Having more fun will remind him that he wants to have more balance in his life.
Wanting to have more balance in his life will cause him to reflect on his business plan.
Reflecting on his business plan will cause him to stay focused on his path to achieve success.
And chances are…wanting to check his progress, he'll pull out his road map and remind himself of where he was going.
Safe travels!
Photo credit: Shiny Things  Creative Commons 2.0