Your 1st mistake is the mistake itself.
Your 2nd mistake would be making the same mistake twice.
But your biggest mistake is being so afraid of making a mistake that you don't do anything.
The 1st and 2nd aren't nearly as harmful to your business as the latter because making mistakes is where the learning and opportunity for growth begins.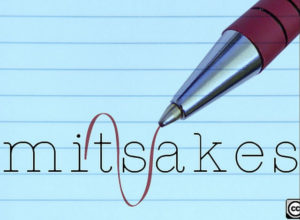 Photo Credit: FrederickHomesForSale via Flickr