Monday Morning Match is a post – maybe a quote, inspirational story or idea – intended to spark some motivation inside each of you so your week gets off to a fantastic start on Monday morning.
"Now on the tee…Masters Champion Jordan Spieth"
Sunday afternoon the golf world might have seen the dawn of a new era. 21-year-old Jordan Spieth of Dallas, Texas earned his first major championship with a win at The Masters tournament in Augusta, Georgia. It wasn't Spieth's first victory on the PGA Tour and it most likely won't be his last victory…or major. He's already won 5 tournaments and it's an understatement to say his future is bright.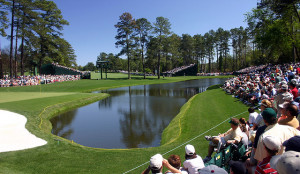 But saying "maybe he's the next Tiger Woods" has been uttered on many Sunday nights in early April over the years as some other young stud of a golfer donned his first green jacket and the world is wondering if this is the "next great phenom." Certainly many young champions have fulfilled the expectations of a Masters victory launching their career into stardom. There was Seve Ballesteros in 1980 and Freddy "Boom Boom" Couples in 1992. Woods gave us a "win for the ages" with his dominating victory in 1997 (his 1st of 4 Masters wins and 14 major victories) and among the champions this century are fan favorites like Phil Mickelson (3 wins), Adam Scott and Bubba Watson (2 wins).
So where does Spieth go from here? Well, for the next several weeks, wherever he goes my guess is he'll have the iconic green jacket on his back. He even joked in his victor's statement to the members and patrons on the 18th green, "I'll probably sleep in this jacket…more than once."
He'll make the rounds on all the TV talk shows and will forever be introduced at future tournaments and outings as a "Masters Champion." He will undoubtedly be among the list of favorites at the next major – the U.S. Open at Chambers Bay in Washington and for many of the tournaments he'll enter for the next decade. Pretty cool for a kid who has only been able to drink legally for 9 months.
The really neat part of this story is Spieth's humility. He's hard NOT to cheer for. He's not cocky or arrogant. He respects the game and those that played it before him.  He is exactly what the face a champion should be and he will be a great role model for the youth that will soon be trying to emulate him on the golf courses around the world as well as the amateur golfers like me who will be hoping they can handle the pressures of the game the way this young superstar did this week down in Georgia.
"My speaking about humility is very difficult because that wouldn't be humility"

– Jordan Spieth, when asked about his humility
It's What Happens Next
I earned my real estate license in March of 1998. I didn't have my first closing until August of 1998. 5 long months between "hitting the course" and the first "major victory" of my career. The good news is never once did I wonder when it was going to happen. I never looked at others around me listing houses, signing buyers and closing deals and wondered "why not me?"
I had a consistent dedication to focusing on the activities, not the results. I stayed persistent with my business development activities and never got bogged down in my business support activities. I had a team of supporters around me encouraging me to keep doing what I was doing and assuring me that everything would work out. To make a long story short, it did. I had two more closings the next month and by the end of my first calendar year, I had closed eight transactions.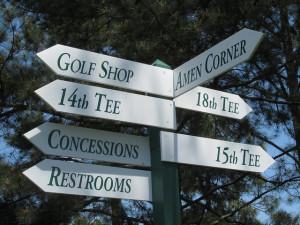 I'm guessing Jordan Spieth is thrilled…and relieved, to have secured his first major. But he's not satisfied. He wants more. He'll be looking to earn more green jackets but he'd also love to add a U.S. Open, a British Open and a P.G.A Championship as well as many other accomplishments to his resume throughout his career.
I'm guessing Spieth will also certainly be telling young golfers he meets the same thing I say to new Realtors; It doesn't matter how quickly you get your first one, it's what happens after that really makes a difference.
Keep building relationships, solving problems and having fun…and staying humble. They'll fit you well.
Like a green jacket.
Photo Credit: GoMattOlson via Flickr
Photo Credit: Dan Perry via Flickr