Monday Morning Match is a quick post – maybe a quote, inspirational story or idea – intended to spark some motivation inside each of you so your week gets off to a fantastic start on Monday morning.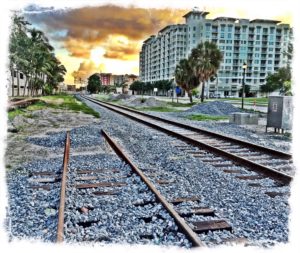 "Next stop – Midpoint Station"
June is almost over and we'll soon have half the year behind us. How's your progress so far?
Sometimes when you feel like you might be getting off track you can think all you need is a change of direction. Before you start looking for a totally different path, understand that you might just need a little tweak here or there. Simply by changing one little tiny thing, the path you need to be on is suddenly visible and you realize it's never been that far away.
All aboard for building relationships, solving problems and having fun.