Monday Morning Match is a quick post – maybe a quote, inspirational story or idea – intended to spark some motivation inside each of you so your week gets off to a fantastic start on Monday morning.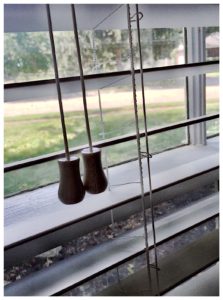 It's often easier to tell people what to do than it is to do it yourself. The statement "do as I say and not as a do" was probably invented by someone with authority but not accountability. Letting ideas flow in and out of your brain is fun but until they are executed on, they are simply ideas. Other people "doing" is always going to achieve success quicker than your "thinking of doing."
My database isn't going to magically build itself. My schedule needs to start taking shape "on purpose." A business plan, even drafted in pencil, begins to start giving some direction on which way to go next. Ideas are worthless until action becomes a priority. It's time to stop getting ready to get ready.
Put down the rocks used to critique other people's actions or results and instead, grab the Windex and a roll of paper towels. We've got our own view to  worry about from right here inside our own campaign. It's time to make sure we can clearly see what we need to do and get to work. Heck, when you're done cleaning the glass, open up the windows and take a deep breath of fresh air.
Smell that? It's the scent of building relationships, solving problems and having fun.