Monday Morning Match is a quick post – maybe a quote, inspirational story or idea – intended to spark some motivation inside each of you so your week gets off to a fantastic start on Monday morning.
It's holiday party season. That time of year where you're going to be in front of neighbors, your spouses co-workers, people from the country club or community chewing the fat about everything from the year in review to the weather, sports, entertainment, world news and everything in between.
While the holiday party might not be the best place to pass out business cards or brochures for your latest listing, it is a perfect spot to begin sowing the seeds of building relationships, solving problems and having fun. You probably shouldn't talk about real estate but you should always be ready to talk about real estate. Study the market before you show up so you know the inventory levels, average days on the market for listings in your area and be prepared to share the average price points. If you know who will be in attendance, see if there might be any homes listed or recent sales in their neighborhood.
G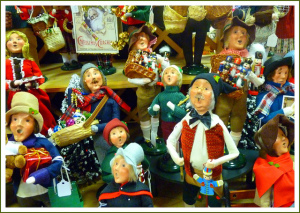 et other people talking by asking questions. Inquire about things that are real estate related but aren't as blatant as coming out and inquiring if they are thinking of selling in the new year.  Did they do any work on their house this year? If yes, ask how the project went, who they used for the work and how the change has affected them. If they haven't, it could lead to them sharing that they have some plans for changes in the new year…or perhaps they share that rather than go through the hassles and expenses of remodeling that they just might consider moving.
Ask about their career. Has their industry experienced and changes since last year? Is their business growing or are they considering slowing down? Inquire about the kids. Is anyone headed off to the local college or might next year be the time when someone comes back home and moves into the basement? How are their parents doing? You never know when someone will consider down-sizing, moving to a second home or heading to a retirement community.
When you spend time focusing on others around the holidays, you just might build some great relationships. You could potentially uncover some opportunities to help people solve some problems. Certainly with platters of food, trays of baked goods and some holiday cocktails, is there any questions that it's going to provide some chances to have fun?
What are you just sitting there for? Go RSVP for that holiday party that you were invited to last week. Your presence just might be the perfect holiday present for your business in 2015.
Photo credit: Di the Huntress via Flickr