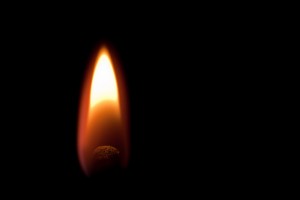 Monday Morning Match is a quick post – maybe a quote, inspirational story or idea – intended to spark some motivation inside each of you so your week gets off to a fantastic start on Monday morning.
Power Outage
How do you react when your power goes out? It's no fun is it? It might occur during a seasonal thunderstorm or in the winter when ice gets too heavy for the power lines. It sometimes happens during hurricanes or tornadoes. Sadly, your power could go out if an accident occurs near a transformer and the vehicles involved crash into the equipment that supplies your power.
We even lost power for a short period of time last summer when a poor squirrel got a little to close to one of the transformers atop a telephone pole in our neighbors yard. Nothing like walking outside to see what the large "pop" was that you just heard and seeing a smoking rodent up amongst the wires.
Metaphorically speaking, how do you react when you lose power? When you're exhausted at the end of a long week, how do you revive your energy levels to get everything done? Where do you keep your extra reserves of passion and emotion that seems to switch on between leaving work and arriving home to the family? Do you allow your strength to be sapped by one customer or client so you can't deliver amazing experiences to others?
Time for a Sound Check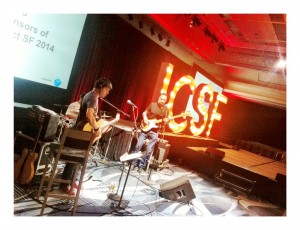 This past week, I had the pleasure to attend Inman Connect in San Francisco. This incredible event is a perfect mixture of real estate, technology and incredible people from both industries. As event host and founder Brad Inman said in his opening welcome, the goal of Connect was to bridge "old world ways of thinking and doing" with "innovation and change." The 3-day event focused on companies that are delivering incredible experiences to their customers through amazing new tools and technologies yet also featured real estate brands and brokers who are still working hand in hand with their co-workers, clients and communities to better serve and exceed the needs and expectations of all those they encounter.
One of the cool "under the fold" highlights of the week for me and many others is the house band. First featured at Inman Connect New York this past January, The Greg Smith Group sat at the front of the room just off stage right and warmed up the audience upon arrival and filled in the dead space between speakers and presentations. To describe the group, look no further than their Twitter bio:
Think Hall & Oates meet Bruno Mars in a bar owned by Imagine Dragons
They not only played throughout the morning sessions, they tweeted along with the audience, always dropping in witty remarks and comments about the speakers and their presentations.
We didn't even know there was one! Hook us up!! "@missmaria_g: @InmanConnect @gregsmithgroup I hope they play during cocktail hour!"

— Greg Smith (@gregsmithgroup) July 16, 2014
Taking Requests
At the end of the first day's morning session, the band played a few songs as the audience packed up their stuff and headed to lunch. There would be about a 2 hour break before the attendees would return for breakout sessions and panel discussions so the band was adding a sound track to the emptying of the large ballroom at the Hilton Union Square.
As the band finished a song the room got suddenly quiet, except for the buzz of various conversations and laughter as well as the staff moving chairs and tables. I yelled out playfully to the band, "Play some Tom Petty!"
"We can't," replied lead singer Greg. "They just killed our power." It was apparently time for the band and audience to clear out so the room could be cleaned and reset for the next day's sessions.
"Come on," I teased back. "Haven't you ever heard of Unplugged?" Of course, I was referring to the old concerts MTV used to show with bands playing their hits in an acoustic environment and literally turning off the amplifiers and electricity and playing a scaled down version of their music.
My fellow Inman Ambassadors and I continued packing up our laptops, tablets, camera equipment and notebooks when we were suddenly serenaded by the band. It was truly one of those "had-to-be-there moments" that luckily was captured through the power of an iPhone and the simplicity of YouTube. (Click here if you don't see the video below)
No Power – No Problem
It would have been easy for Greg, Joseph and Paul to just pack up and walk away. They had fulfilled their obligations and were ready to get out and enjoy the sights and sounds of San Francisco. But they are entertainers. They are energized the most when they perform for their fans. Here was a chance to have some fun and do what they do best – share their talent and passion with an audience. It didn't matter that it was just 20 or so Connect attendees and a few staff members from the Hilton. It was electric…even when it wasn't.
What are you going to do to deliver the energy this week? What can you do every day to stay plugged in to the passion so even in those moments when you're unplugged, you will still deliver a memorable experience?
Start by building relationships, solving problems and having fun. Those things can always be done, whether the power is on or not.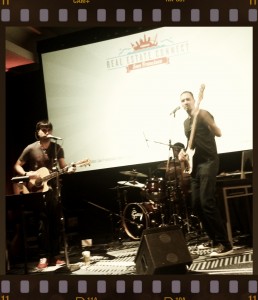 PS – Speaking of Tom Petty, here's a pretty cool post I wrote about what Realtors can learn from Tom Petty a few years ago
Photo Credit - Derek Gavey
Photo Credit – Sean's iPhone
Photo Credit – Sean's iPhone