Over the weekend one of my real estate friends reached out to me. She has several newer real estate agents that have joined her company recently and she was looking for some advice or insights. Turns out that while she has high expectations for these new team members, she sees them following the typical path of most people who worry more than they should.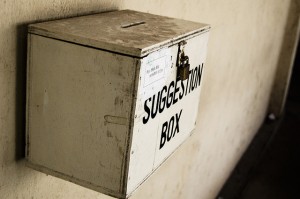 "I want to know what you think is the biggest mistake a new agent most often makes?"
Her question was simple in its approach yet very complex in the answers that could be provided. My initial response was "Great question. I could probably write an entire blog post as an answer."
After a few days of consideration and thought, here is a longer, more detailed response to her newest team members as well as anyone who would consider themselves a new or newer agent.
What NOT To Do Early in Your Real Estate Career (and habits to avoid once you're successful as well)
Don't spend too much time "getting ready to get ready." New agents can sharpen pencils and straighten piles of papers all day long to avoid actually making phone calls, knocking on doors or meeting with potential clients. There will be rejection…plenty of it, so why not get that first "no thanks" out-of-the-way and you're realize it wasn't nearly as bad as you thought it was going to be.
Stop spending time inventing things instead of implementing things. Trust me, someone has already "been there & done that" so don't think you'll be able to create a better brochure or a more aesthetic door hanger. Neither the paper color nor the font you choose will matter if no customer ever sees it. As a newer agent, your brokerage and brand has been around longer than you so leverage what they already have in place when it comes to marketing and personal promotion material. Once you have a few transactions under your belt then in might be time to meet with a marketing expert.
There was an old saying we used to use in the golf business when golfers would think all they needed to improve their game was a new set of golf clubs. We'd say, "It's the Indian, not the arrow." Having a new set of golf clubs and the same crappy stance, grip or swing doesn't change the results. Same thing goes for Realtors…it's not the brochures, it's about building the relationships.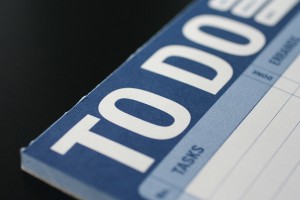 Don't spend a majority of your time focused on business support activities, spend most of your time doing business development activities. I like to say that there are only two things an agent does with her/his day; Business Development activities or Business Support activities.

Business Development  would be things like face to face appointments, showing houses, making phone calls, holding opens, lead generation, negotiating contracts, closings, etc.

Business Support is characterized by  MLS searches, scheduling showings, follow-up to lenders/title companies/attorneys, gathering or providing feedback, working on marketing, social surfing, etc. It's all the "stuff" that has to happen to get the deals pulled together and to the closing table.

What do most agents spend most of their time doing? The answer is BS! No, it's not what you're thinking. That's short for business support.
If you ask most agents why they spend more time on business support, they will say because "it HAS to get done," because "that's what pays the bills," or "as independent contractors no one does that work for us."  There could be hundreds of answers but none of them are the reason.

While I agree that business support is critically important and is integral to getting deals to the closing table, that is not the #1 reason why people spend more time on the "BS" than their business development efforts. The #1 reason? There is NO REJECTION when doing business support activities. The MLS will never tell you "no." Making flyers will never say "Not interested!" Setting up showings will never tell you they don't have a need for you or your services.
If you spend all of your time on business support activities instead of business development activities, there soon will be no business to support.
Once you are successful enough with your business development and have a steady stream of leads, appointments and active clients, you'll be positioned to integrate better systems or utilize/harness the power of assistants or virtual assistants to manage the BS so you can spend more time in face-to-face, belly to belly "selling" opportunities. Admit it…wouldn't you rather do that anyway?
Don't think you know everything about everyone. You might have lots of names in your mental Rolodex and you probably have plenty of contacts in your phone but not creating, building and maintaining a database and sphere of influence (SOI) to utilize every day will keep you from ever building a successful business.
Note: There is a big difference between your "database" and your "sphere of influence." The database is "anyone you have contact information for" whereas your SOI is defined simply as "I know them and they know me." Everyone in your SOI is part of your database but not everyone in your database is part of your SOI.

There is no "one size fits all" approach to the real estate business so don't think all of the people in your database and SOI want the same type or amount of contact. The most successful agents find ways to consistently touch and contact people in their database/SOI while doing it in various methods and styles. Phone calls, personal visits, handwritten notes, birthday or anniversary messages, social media connections, community events, emails, newsletters and other direct mail campaigns, just listed/just sold cards are just some of the ways you can begin to make sure your name and what you do is at a "top of mind awareness" position in your client's head.

Don't think you can make your schedule up as you go. The great thing about a career in real estate is it's different every day. The bad thing about a career in real estate is it's different every day. You will learn very quickly that if you don't control your schedule, somebody else will. While I don't believe you need to hold the same office hours every single day I do think the quicker you can establish a routine the easier your path to success will be.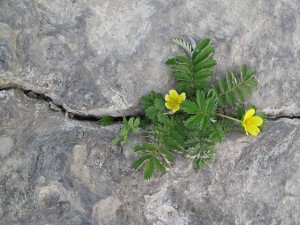 I like to tell agents to "live your life and let real estate happen in the cracks." Those agents who are active in their kids (or grandkids) schools, participate in their churches or houses of worship, engage in their communities or local charities or spend lots of time at their country clubs, gyms, pubs or similar place where other people hang out will have a better chance of ending up enjoying what they do. We all know that people want to do business with people like themselves, so there is a great chance that just being focused IN our life instead of ON our business, it could lead to future business opportunities.
Think about those people you know in the business who try to "live real estate and fit their life in the cracks." How does that usually work out? They skip their family time, avoid the gym or church and simply don't make enough time to have fun. When you do it backwards, you usually end up failing at both. Crappy career + crappy life = no fun.
Don't think a career in real estate is ever about houses. Houses just happens to be the widget that we use. This job is and always will be about the people who live in the houses we help them buy, sell, renovate, build and invest in. HGTV, TLC, Bravo and all of the other real estate related television shows might look glamorous, fun or educational but they will never prepare you for sitting at someone's kitchen table on a humid August night while you negotiate the final clauses on a purchase contract that will impact multiple families and the community where the house is located.
Don't listen to everybody. As you've probably figured out, people love to give your advice, feedback or criticism. Start learning to filter out what you hear because contrary to what some people might tell you, not everyone is an expert in real estate and even fewer people are experts in what's best for you and your family.
Find a manager or broker you can trust. Seek relationships in your company or local board that you can lean on as mentors or peers who will listen and advise you when asked but not before. Create relationships on-line in social networks where you can educate yourself and start understanding that not everyone does this job the same way. Customs, regulations and rules vary greatly from area to area. Remember, all real estate is local so find your local experts and grow from there.
Hearing "No" is NOT always a bad thing and saying "no" isn't bad either. Rejection is part of a sales career (and make no mistake about it, real estate is a sales career) but that's okay. You'll learn that you don't want every listing appointment you go on to hire you and you don't need to work with every buyer your might meet. There is nothing to gain from taking an over-priced, under-commissioned listing and on the other side, working with a pain-in-the-butt, demanding, insensitive jerk as a buyer won't make you a better Realtor either. You'll find if you spend enough time each day on the business development activities mentioned earlier, it'll be easier to say "no" to the wrong people so you can spend more time working with the right people.
And finally, if you want to struggle to become successful in your real estate career, don't listen to your mother! Remember when she taught you to use your manners, show up on time, use people's names, show people respect, return calls promptly, believe in yourself, be your brother's keeper, listen more than you talk and treat people the way you would like to be treated? You could choose to do the opposite of all of those pieces of motherly advice but my guess is you wouldn't want to disappoint mom, would you?
Well, don't just sit there. Get off the computer or tablet or mobile device and get out there. You've got to start building relationships, solving problems and having fun!
Photo Credit: Hash Milhan
Photo Credit: Courtney Dirks
Photo Credit: Rebecca W